Silk scarves, also known as bandanas or neck scarves or neckerchiefs or kerchief, are a piece of cloth tied around the head, face or neck for protective or decorative purposes. They can also be a fashion accessory, and the most underrated kind.
Via Instagram
A Finishing Touch To Your Outfit
It is a new way for fashion styles, and can be used in all seasons. A silk scarf can be a finishing touch for your outfit. It looks great with anything.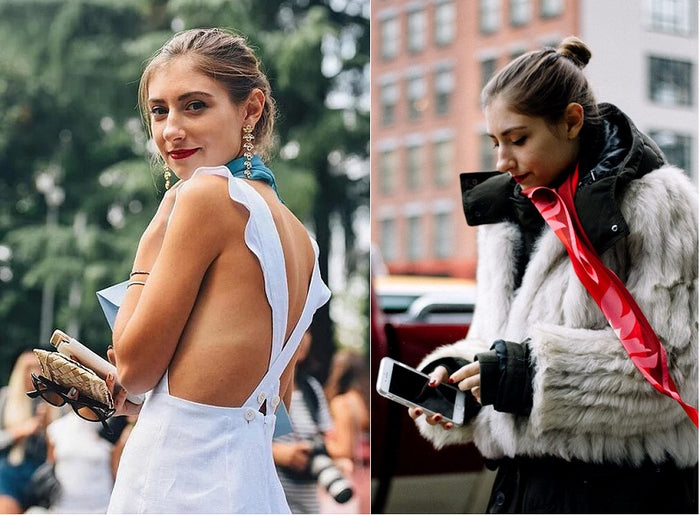 Multiple Uses For Every Part of Your Body
A silk scarf not only can be used around your neck, but also can be tied around your head, wrist, waist, ankle, even your bags….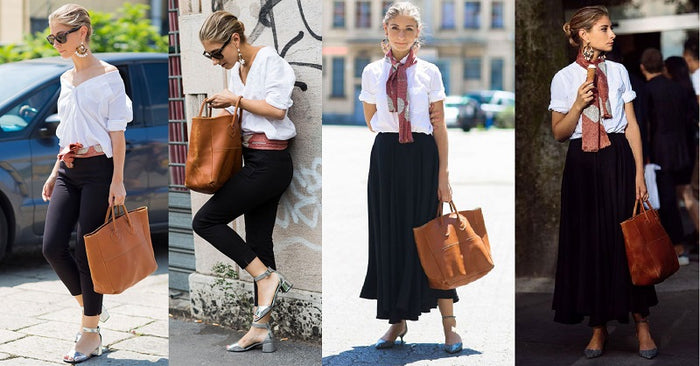 When you tie a silk scarf around your neck, and put on your sunglasses, it makes a huge outfit difference.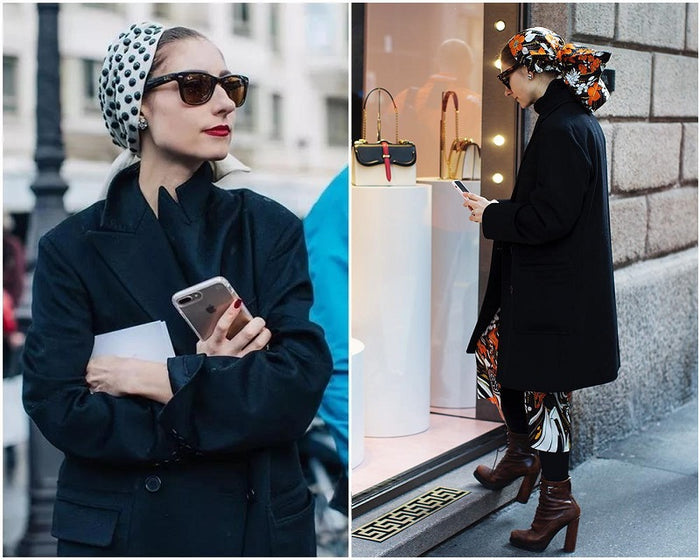 Grandma Babushka Fashion
Do you know where silk scarves start? In fact, these scarves were not worn for fashion in the first place. They are also called "babushka", which means "grandma" in Russian, and are used mainly by elderly women at work for protection from bad weather and against industrial contamination.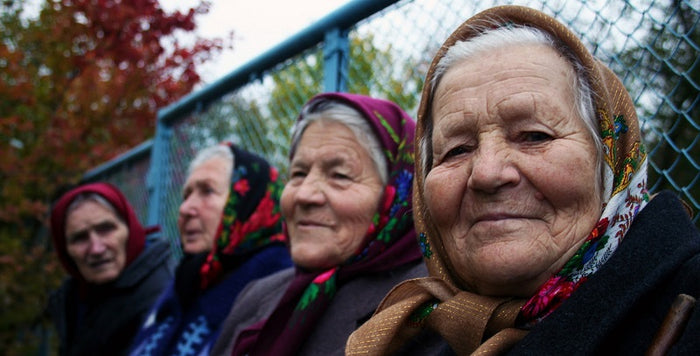 Queen Elizabeth is also a loyal fan of headscarves, often wearing them in front of the public since young.
She even wears it under raincoat. It must be one of her favorite accessories.
Men Wearing Silk Scarf
In recent days, silk scarves are no longer a fashion for girls only. In 2019, A$AP Rocky walked a red carpet in Los Angeles in a rosy, floral Gucci headscarf wrap. Rocky's worn the style many times since.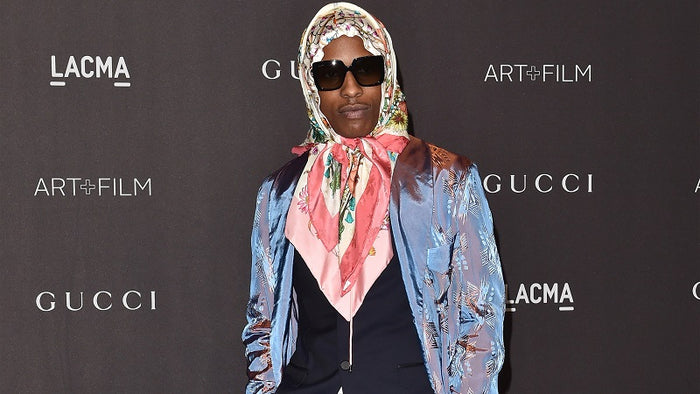 Silk Scarves in Fashion Shows
Many famous brands, such as Gucci, Missoni and Valentino, etc, added silk scarves to their lookbooks.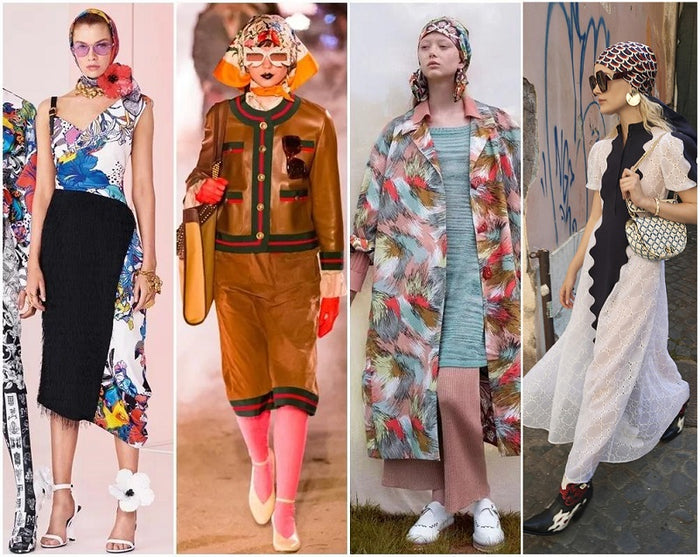 How to wear the neck scarf?
It looks great with anything. The secret to different looks lies not necessarily into the what you wear the skinny silk scarf with, but WHAT scarf you use.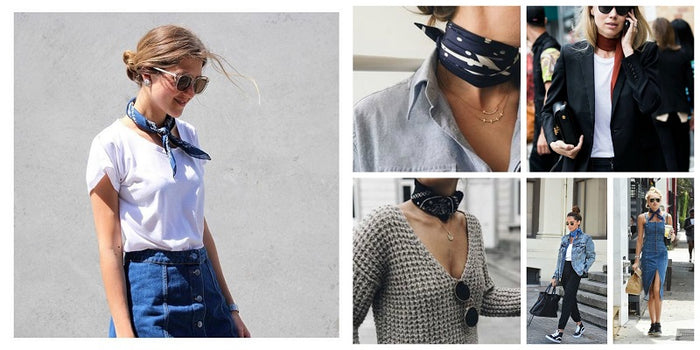 For a more sophisticated fun maybe even casual style go for coloured printed scarves, which you can tie casually a la cowboys, and pair them with button-downs, or t-shirts.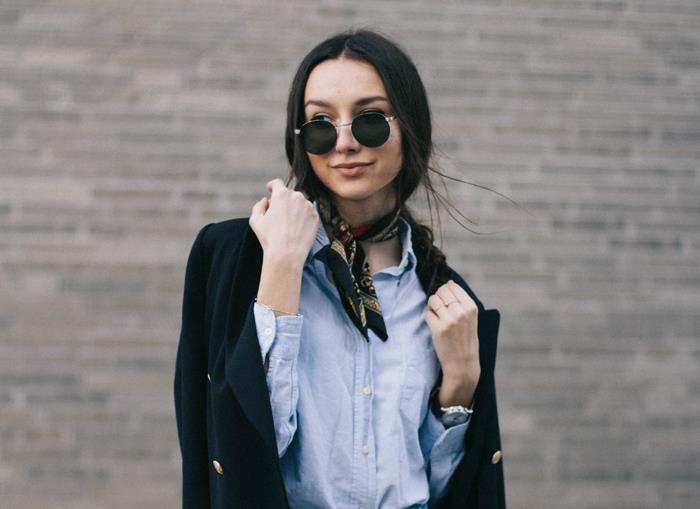 For a more minimal clean look you can go for one colour scarves or 2 toned (black & white are classics) and wear them with a an-black, all-white, or black and white outfits, and red lips. It's really beyond beautiful.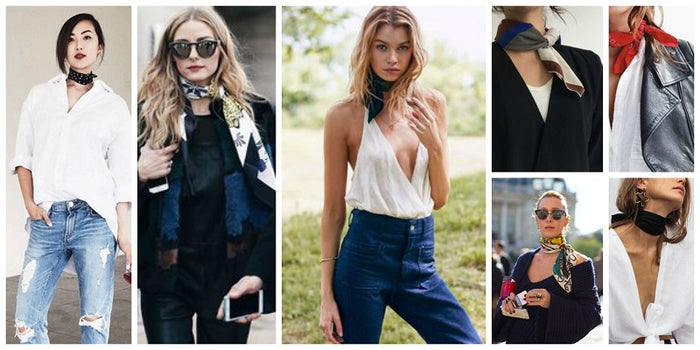 It's very easy to do and it makes a huge outfit difference.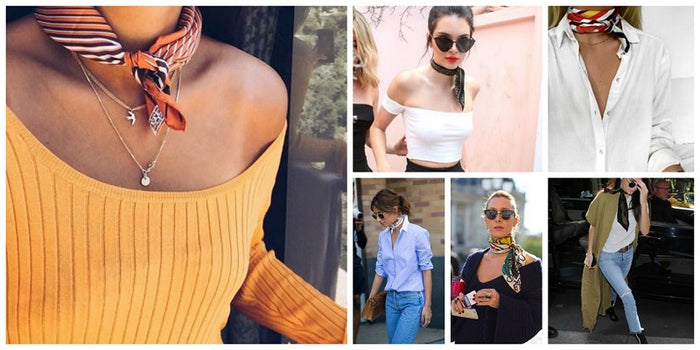 If you enjoyed this article and would like to see more news, do not hesitate to visit Happy & Polly website on https://happyandpolly.com.