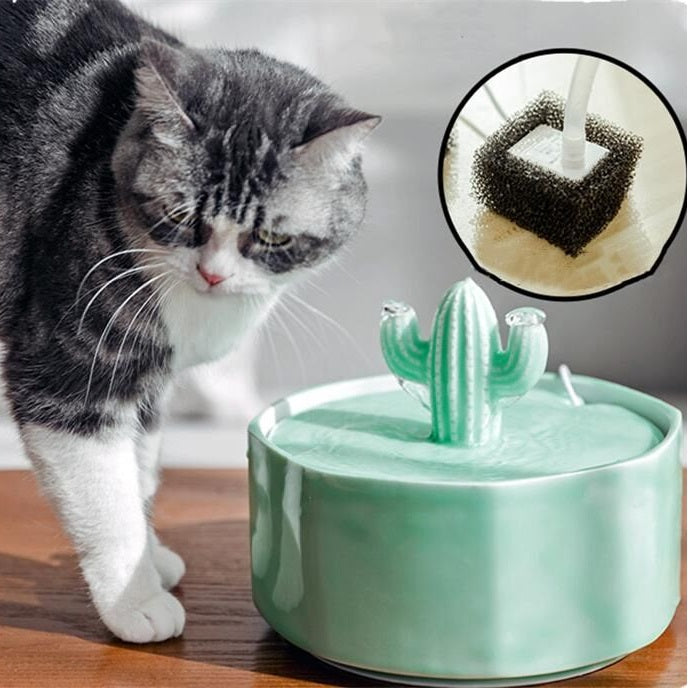 Cactus Style Water Fountain Replacement
12% off for 2 items. 15% off for 3 items. Valid for storewide.

Receive Before Christmas
Reliable Filtration System: Unlike still water in a bowl, fresh flowing water in a fountain is more appealing for picky cats. We use filter sponge layers to filter impurities. You can expect a well-hydrated cat, healthy and free of kidney problems and urinary tract infections!
Care Instruction:
Please rinse the filter for 2 minutes to flush out the filter element impurities caused by collision before first use.
To achieve the ideal filtering effect, it is recommended to replace the filter ONCE A MONTH.
Suitable for:
Cactus Style Cat Water Fountain