Interactive Feather Cat Wands Teaser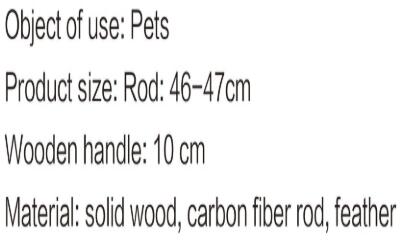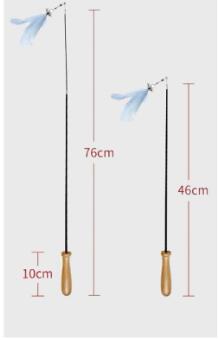 Cats have a great interest in fast-moving items. Fun cat sticks can quickly attract the attention of cats and make them excited to bite, so it has become one of the must-have toys for cat families. The fun cat stick is used for the cat to catch and bite. The stick provides enough elasticity to let the front end move quickly and attract the attention of the cat.

Functions:
1,Growing fun
2,Prevent the cat from being lazy
3,Burn off excess energy
Features:

1. The sound of double bells and the crisp sound of feathers attract your cat to catch and play. Cats love it.
2. The wood handle is made of natural solid wood, polished and polished. The arc is just right, and the touch is comfortable