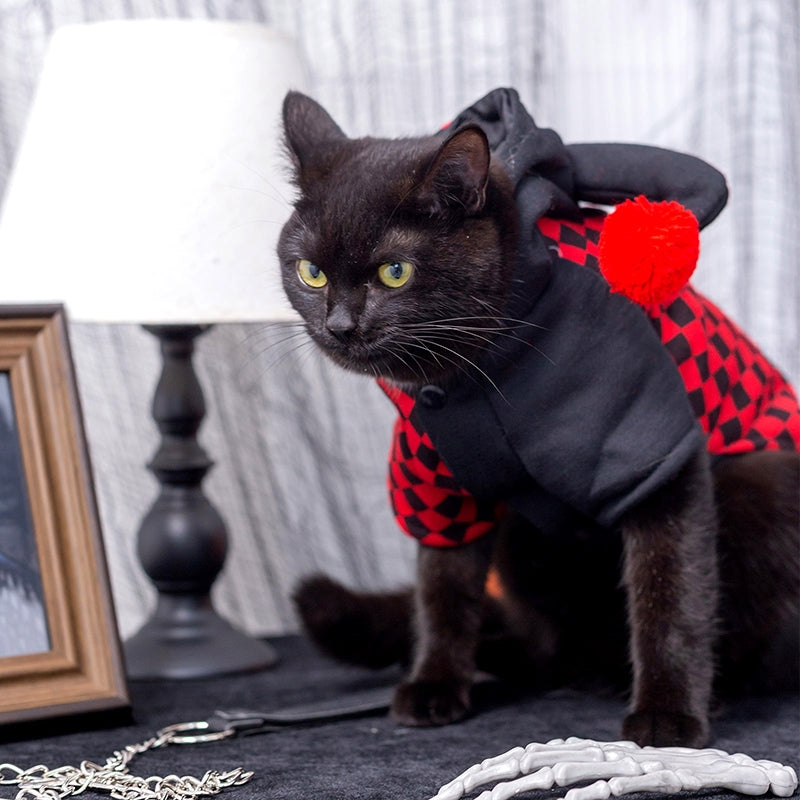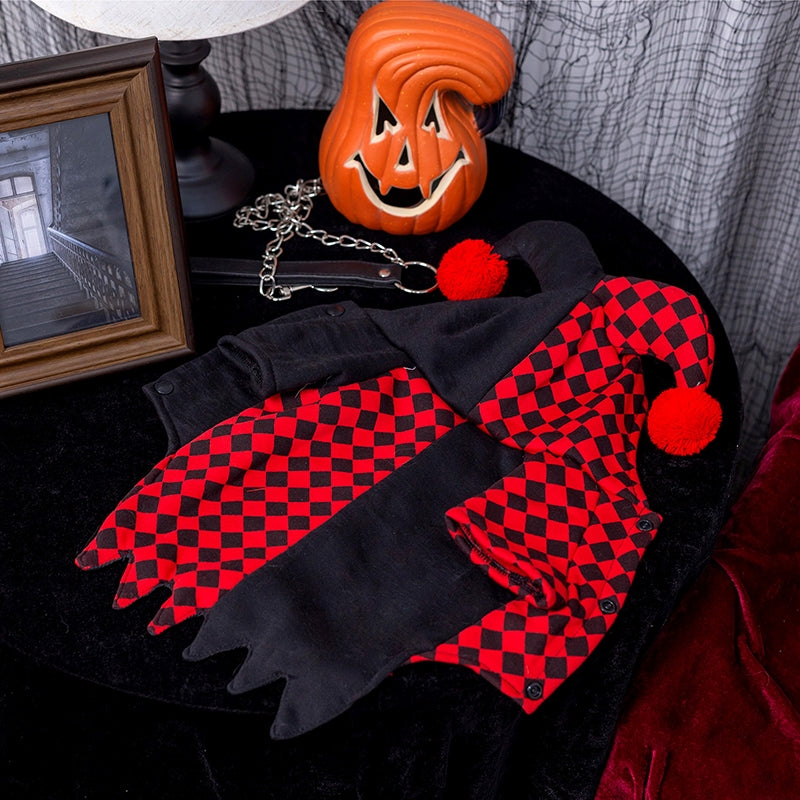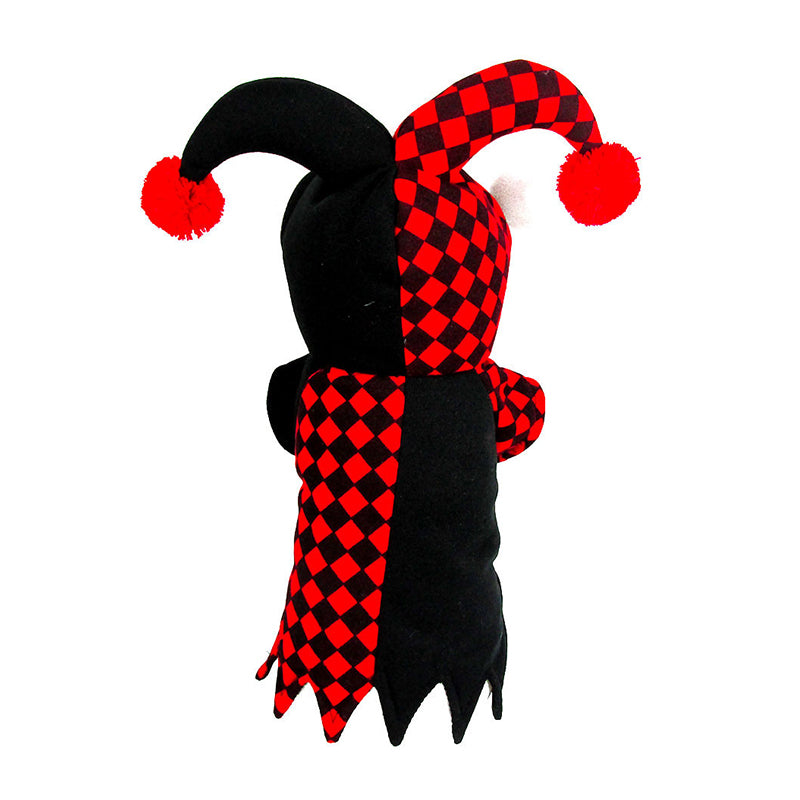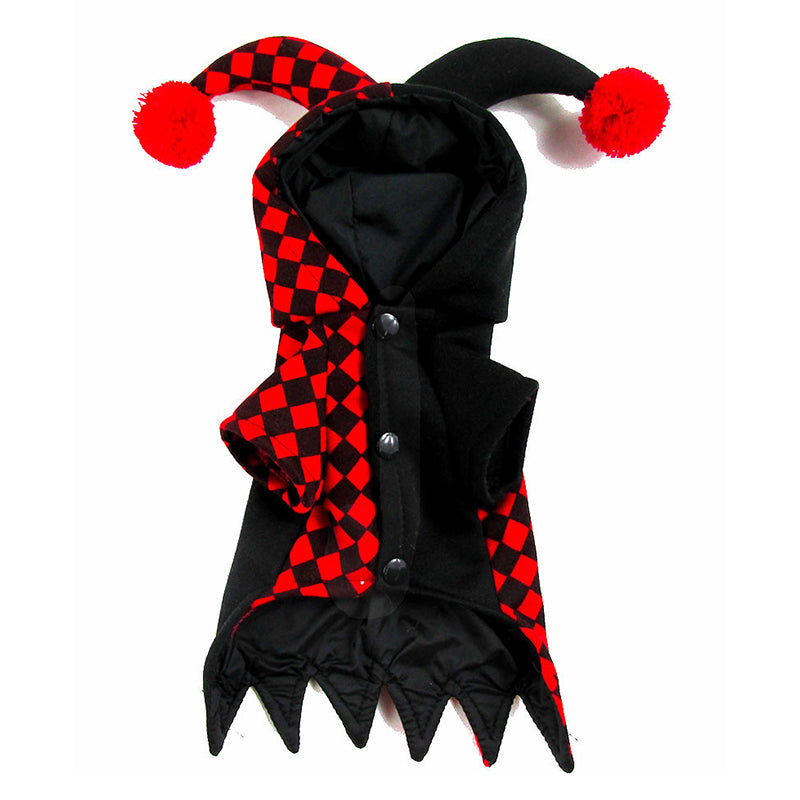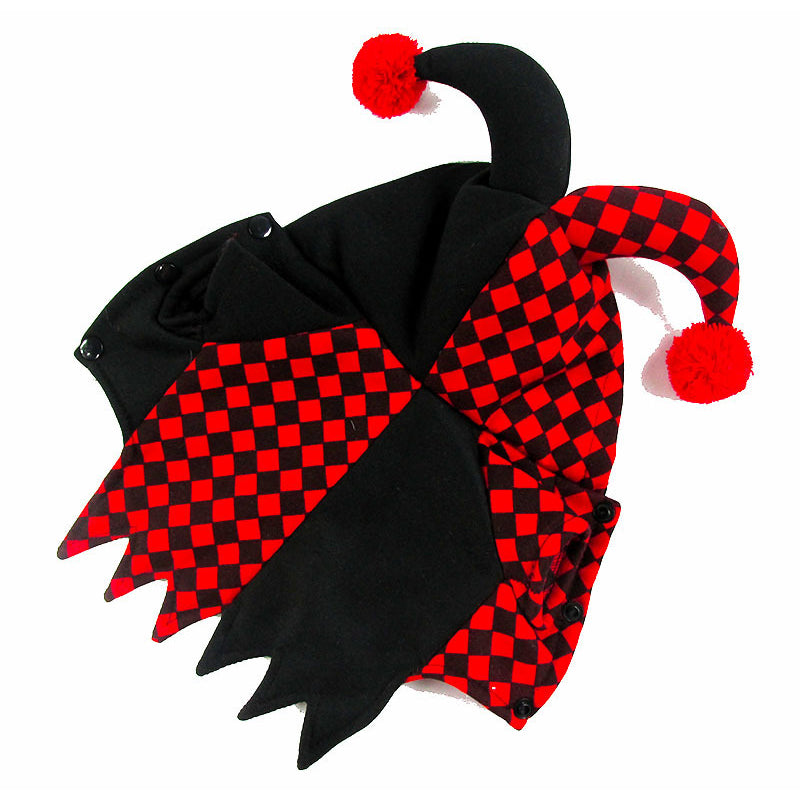 Red and Black Checkered Cat Clown Costume
12% off for 2 items. 15% off for 3 items. Valid for storewide.
Product Information:
Playful Clown Design: Dress your cat in this delightful clown costume and watch it transform into a cheerful Halloween clown. The intricate details and whimsical design of this costume are sure to bring laughter and joy to you and your friends.

Charm of Red and Black Checkers: The red and black checkered pattern adds a touch of style and uniqueness to the ensemble, ensuring your cat stands out at Halloween parties. This classic pattern brings a distinct flair to the outfit.

Embrace the Halloween Spirit: Whether at a party or celebrating at home, this clown costume perfectly embodies the Halloween theme. Make your cat a part of the festivities, sharing in the joy of this spirited season.
Product Measurements:
| Style | Chest Girth | Back Length |
| --- | --- | --- |
| S | 36 | 23 |
| M | 42 | 27 |
| L | 48 | 32 |
*This data was obtained from manually measuring the product, it may be off by 1-2inches (2-3cm).