Peach Style Interactive Cat Wands Teaser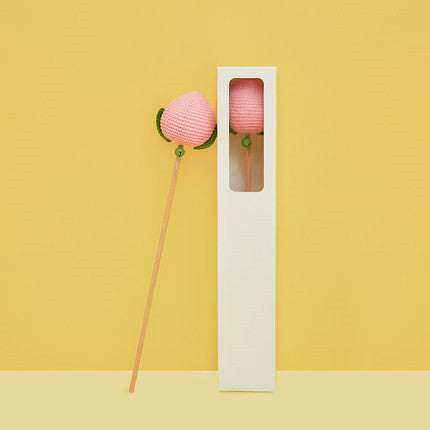 Features:
Unique Peach Style design
A non-toxic wood stick with a cotton top. Cats are naturally attracted, bringing out your cats' hunting instincts
This toss toy is ideal for playing with your cat. Parents and cats interact through this toy to build better trust and friendship
Train cat's natural instincts, keeping them engaged and active, promoting a healthier lifestyle.
Material:
Non-toxic wood stick and cotton
Product Measurements:
| Style | Length | Width | Height |
| --- | --- | --- | --- |
| one size | 43.5 | 7.5 | 7.5 |
*This data was obtained from manually measuring the product, it may be off by 1-2 INCH (2-3CM).
Item Exactly as described. Cats love it!
Free blisteringly fast, the cat will have loved follememte and smenbrato snowman in 2 hours, but the end you can camboare with a bit of fantasy. Therefore very satisfied
My little bob is crazy about it
Color: 1
Everything is fine, the cat is happy
Item Exactly as described. Cats love it!
Free blisteringly fast, the cat will have loved follememte and smenbrato snowman in 2 hours, but the end you can camboare with a bit of fantasy. Therefore very satisfied
My little bob is crazy about it
Color: 1
Everything is fine, the cat is happy