As we start to better understand the coronavirus, health experts are worried it could rival the most devastating health crises in recent decades. But is it good or bad? Some people are also worried that coronavirus can jump species and back to us.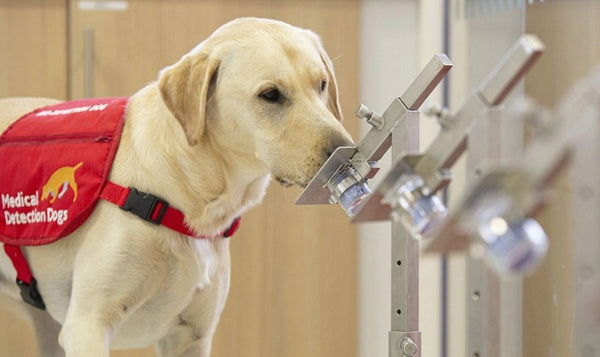 Source: Medical Detection Dogs
Patients with coronavirus may have mild or no symptoms and still be spreading it. They have no fevers, no cough. You could be unknowingly, unwittingly, unintentionally spreading this.
To add to this it's believed the coronavirus is more contagious than seasonal flu. Any method of disrupting the cycle of infection is worthy of our attention.
Scientists in London who've had success in detecting malaria have an unlikely method they think could be used in preventing the spread of COVID-19. When you have an infection your body odor, the smells coming from your body, change, which is detectable by mosquitoes.
So mosquitoes find you more attractive when you have a malaria infection. Researchers wondered whether dogs could do the same.
How Does The Training work?
Dogs have got an incredible sense of smell, they've got a very sensitive nose. But they are also able to learn and they can learn smells. So by combining the two, researchers were able to train dogs to be able to detect the smell.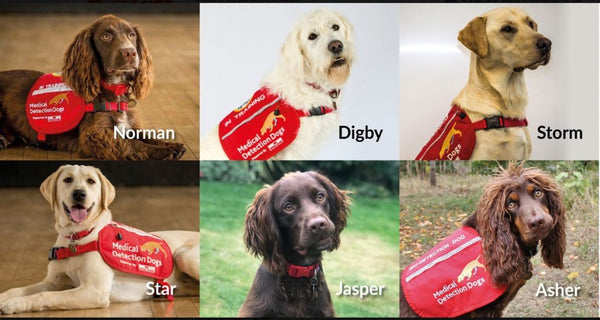 Source: Medical Detection Dogs
The "COVID Dog Team" consists of six dogs, including:
- 3 Cocker Spaniels
- 1 Labrador
- 1 Labradoodle
- 1 lab/Golden Retriever mix
The first phase involves collecting samples of patients infected with the new coronavirus in London hospitals. Then, the dog will be trained to recognize smells.
The estimated training time is 6 to 8 weeks. If this test is successful, the first batch of dogs may be beaten at a British airport within six months. Use reward-based methods and clicker training to train dogs. When the dog correctly recognizes the sample, he will be rewarded.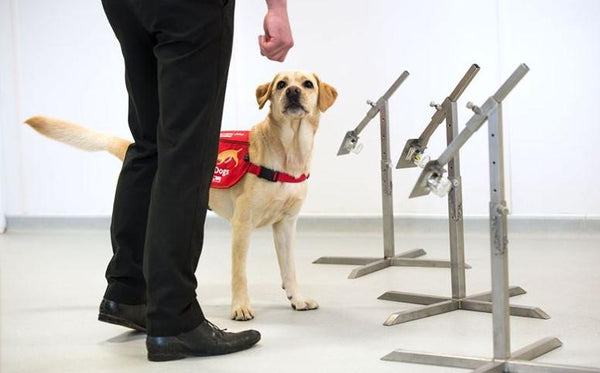 According to Dr. Claire Guest,
"The samples that the dogs will be trained on at the center will be deactivated (dead) virus and therefore of no risk to the dogs or handlers. When sniffing people the dogs will not need to make contact but will sniff the air around a person. The dogs will therefore not be in direct contact with the people screened to prevent the risk of spreading the virus."
One of the main benefits of it would be that we can rapidly find people who have an infection but don't have any symptoms. So normally we screen people for malaria when they present with the symptoms of malaria and find out if they have it.
What dogs would be able to do with odors is to find people who are showing no symptoms. So those are the people who will carry on a cycle of infection. This is in its very early stages, do you have a time frame?
There are also other people who worry about the dogs. These dogs may help with the re-spread of coronavirus happening as they can smell for the virus. There is a lot of sort of operational issues that we have to address before we can confidently put those dogs into action in an airport, at schools, wherever it might be.
If you enjoyed it and would like to see more news, do not hesitate to visit Happy & Polly website on https://happyandpolly.com.