Products have
reached consumers
Satisfied customers and
five-star reviews
Feedback on best
value for money
Unlock Boundless Joy for Your Feline Friend!
With three versatile assembly options, our Transformable Cat Tree allows you to create the perfect play environment for your feline companion. Mix and match the configurations to suit your cat's preferences and adapt as they grow.
Crafted with excellence, our Transformable Cat Tree features a sturdy structure made of high-quality solid wood. Built to last, it ensures stability and durability, providing a safe and secure environment for your beloved pet.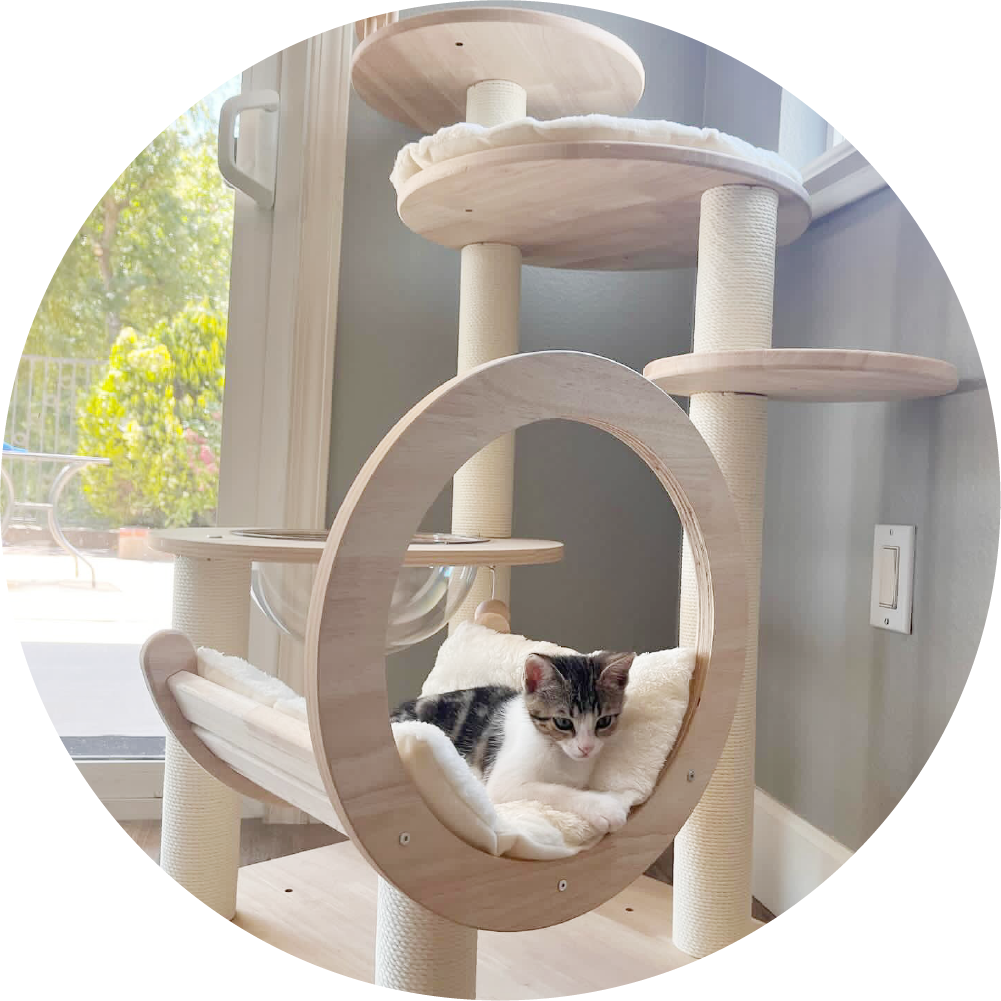 Grows with your kittens, providing endless fun. With three combinations, it adapts to their playfulness, saving your furniture.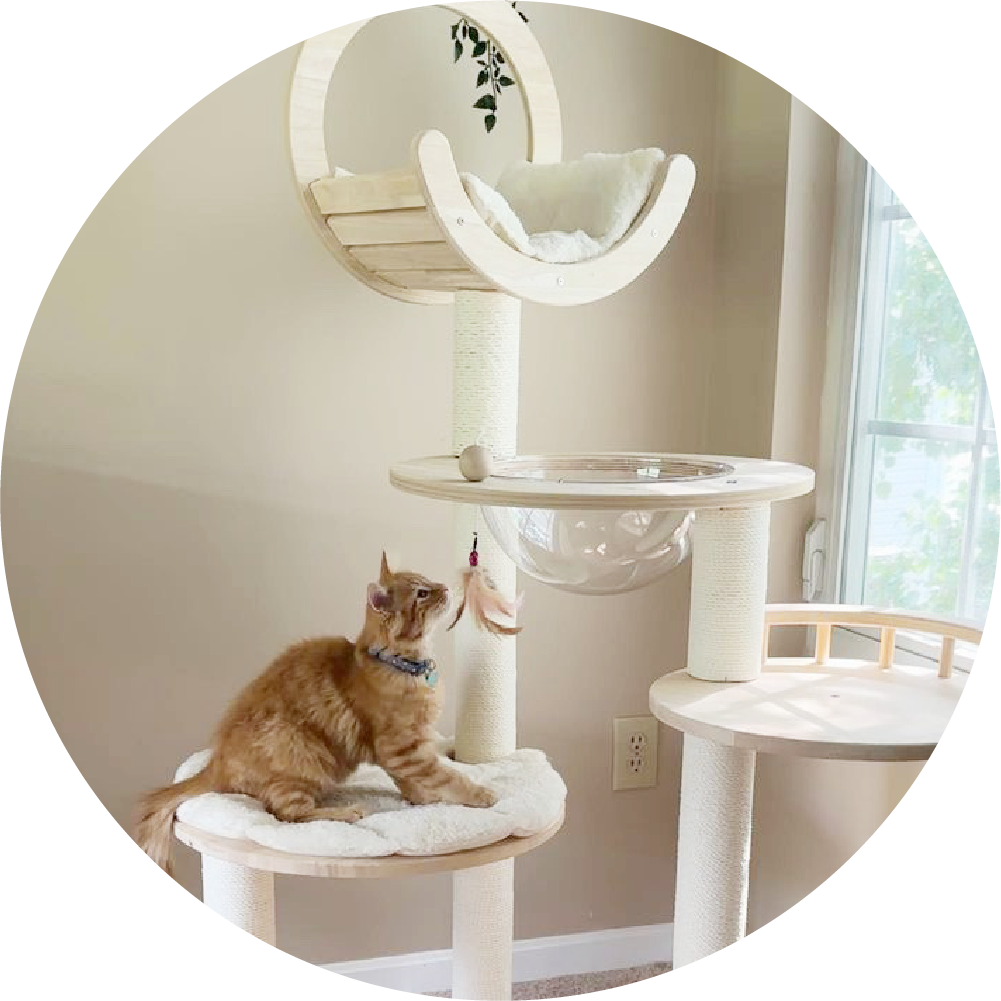 Multi-layer platforms to satisfy their energetic nature.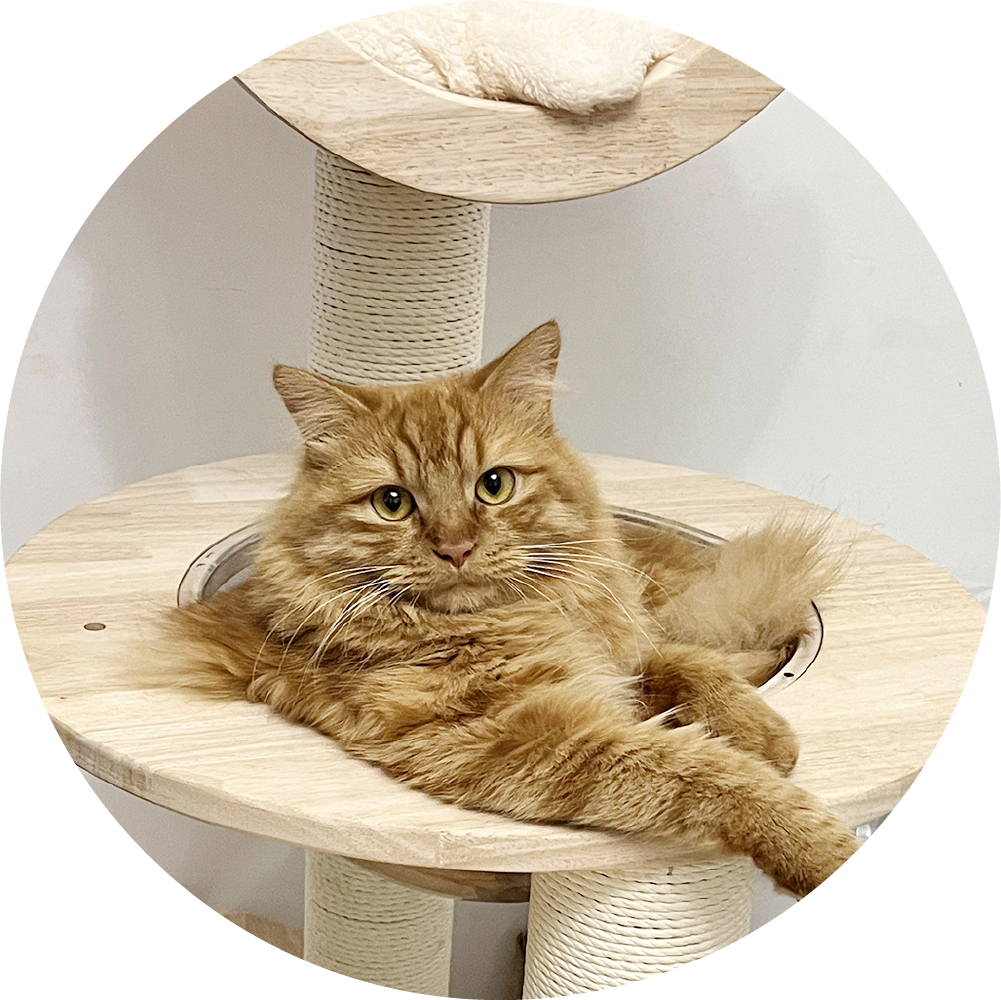 Accommodates multiple cats at once, providing an ample play space. It's built to withstand the liveliest of cat gatherings.
With countless cats' stamps of approval, you can be confident that your furry companion will love it too. Don't miss out on giving your furry friend the ultimate favorite they deserve!
HAPPY & THANKFUL!!! 😻😻😻
I looked all over and couldn't believe I found this for the price! This tree house is soooo adorable! My kittens love it! The fact that you can change it to 3 different styles makes it even better. Very good quality and super stylish, goes perfect in the room I added it to. Easy to assemble. Great value. Oh did I mention the kittens….Love it! 💕💕💕
This thing is kingly. This is the dopest cat tree ever, it was originally $250, on sale for $200, after Black Friday discounts, $160 for something heavy enough for my cat to climb like it's a tree, all the supports are scratchers and they're all super thick, it's just so awesome. It's so awesome. Very satisfied, and my cat is too!!!
I gotta say, I'm seriously impressed with this legit wood cat tree.
"I gotta say, I'm seriously impressed with this legit wood cat tree. It's way more than your usual run-of-the-mill cat climber – it's like a stylish piece of furniture that fits right into my pad.
Putting it together was a piece of cake, and you can tell the real wood craftsmanship is top-notch. My furballs didn't waste a sec before they were all over it, checking out the different levels, scratching posts, and secret hideouts. And let me tell you, this cat tree's versatility? It's a total game-changer – no joke!"
Oh, let me tell you, this Ttree is an absolute game-changer!
"Oh, let me tell you, this Ttree is an absolute game-changer! I can't contain my excitement about how versatile, sturdy, and top-notch in quality it is compared to anything else out there. My fellow cat enthusiast neighbor recommended it to me, and boy, am I grateful!
Ever since I brought my new furry friend home, this transformable cat tree has been an absolute savior! It effortlessly adapts to my cat's every whim, creating the ultimate multi-level playground. And the best part? Adjusting it is a breeze, allowing me to cater to my feline's ever-changing activities.
My cats go absolutely wild for it! They spend countless hours jumping, scratching, and luxuriously lounging on its various configurations. It's become their all-time favorite spot in the house, and their excitement is downright contagious!
If you're on the hunt for a cat tree that screams versatility, durability, and top-notch quality, look no further than the Happy & Polly."
Still have questions? Send us your question by filling out the form below, we will be happy to assist you.
Is it possible to order individual replacement parts for this cat tree?
Can my Siberian cat use this cat tree?
Can I get more assistance with the installation?
Is this cat tree easy to clean?
Is this solid wood cat tree suitable for outdoor use?