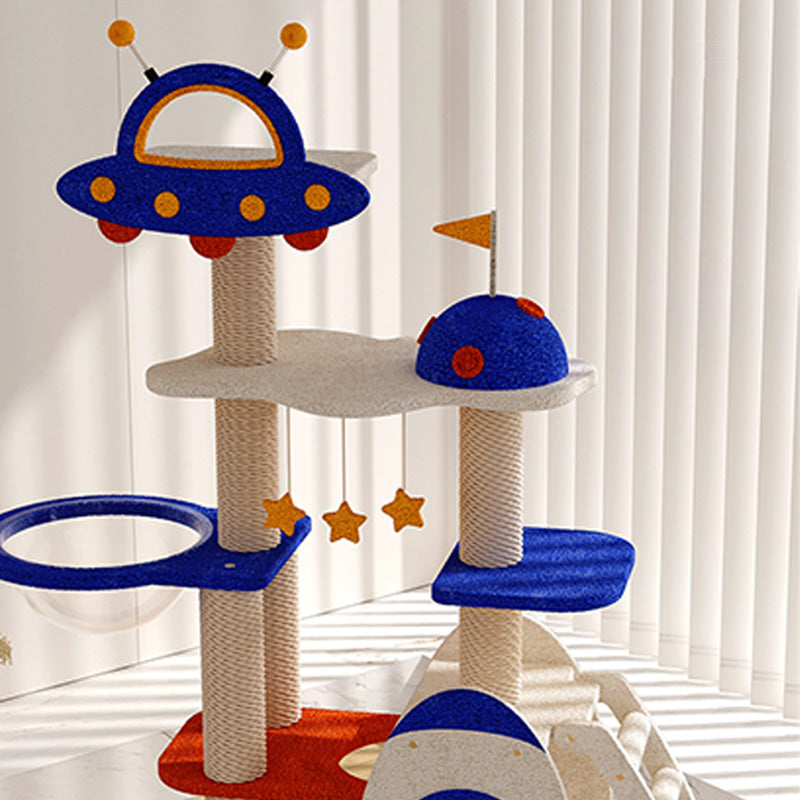 12% off for 2 items. 15% off for 3 items. Valid for storewide.

Receive Before Christmas
Features:
Unique the aerospace theme makes cat an astronomy enthusiast.
Hammocks and high seats allow your kitten to enjoy different pleasures while jumping up and down. The hanging star attracts the cat's attention and starts hunting games.
Structural Designs:
Flying saucer window: the hole is designed to drill holes for cats.
Kraft paper column: long service life, high toughness, scratch resistance, no damage to the claws.
Acrylic space capsule: high light transmittance, suitable for cats to sleep.
Rocket Base: The reinforced base is stable and durable. With a total weight of 48 lbs, it's fun for cats to grab and play.
Shipping Info:

This item is ONLY available in the USA! 
Product Measurements:
| Style | Length | Width | Height | Capacity |
| --- | --- | --- | --- | --- |
| Planet | 80 | 60 | 127 | < 30 lbs |
*This data was obtained by manually measuring the product, it may be off by 1-2 inches (2-3cm).