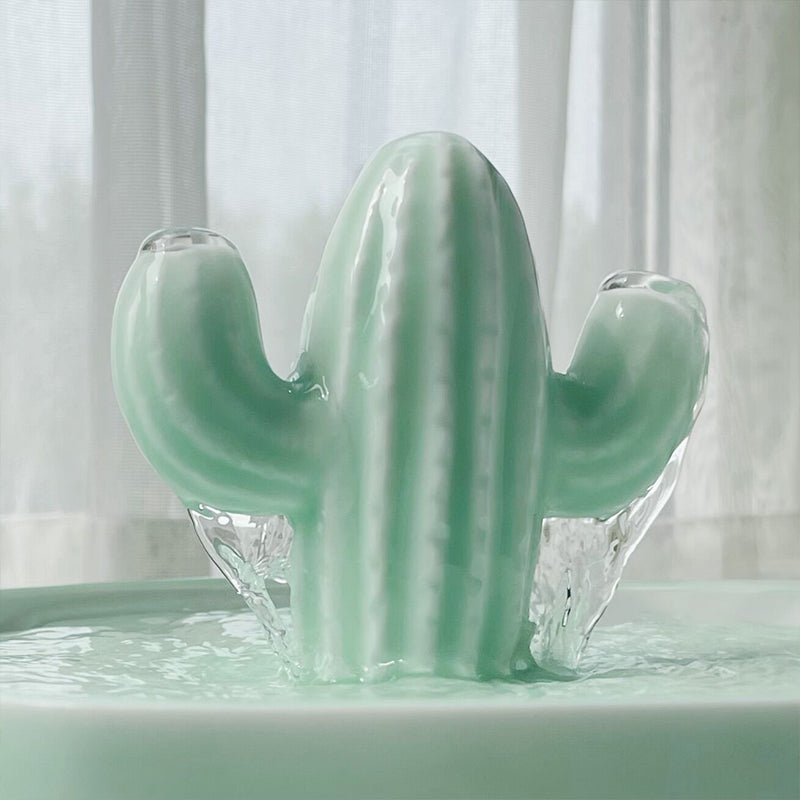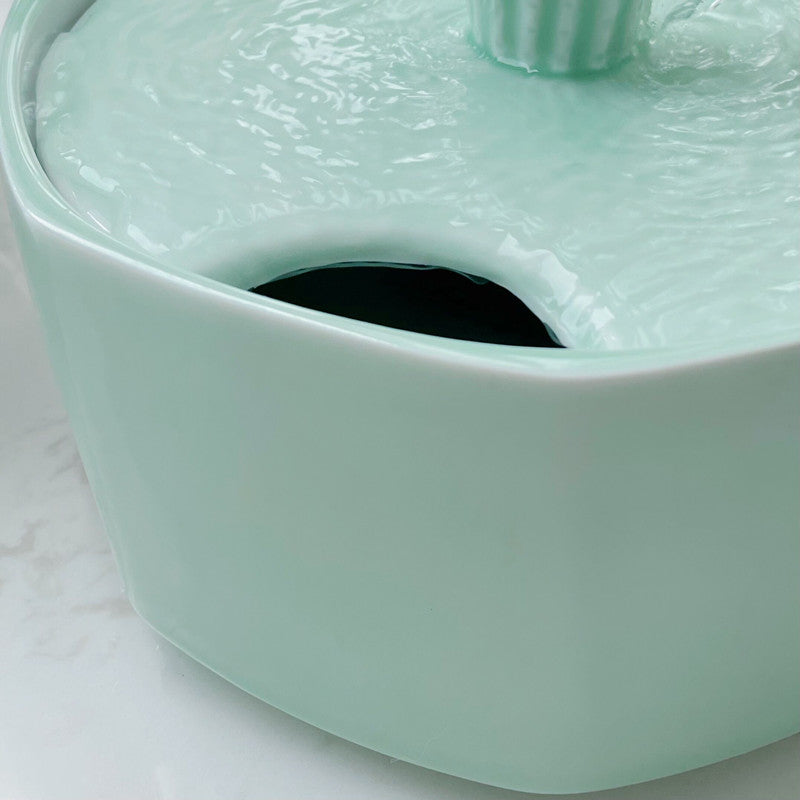 Cactus Style Cat Water Fountain
Shop with Confidence:
Features:
Detachable and Easy to Clean: Each part of the fountain is easily detachable, making cleaning a breeze. Simply disassemble, clean, and reassemble for hassle-free maintenance.

Automatic Filtration System: The built-in automatic filtration system ensures a continuous cycle of fresh and clean water for your cat's optimal health and hydration.

Smooth and Safe Design: The fountain's smooth bottom has undergone multiple polishing processes to prevent any harm to your floors. Rest assured that your cat can enjoy their drink without leaving any scratches.

Smart Sensor for Safety: With a smart sensor feature, the fountain automatically cuts off the power supply when water levels are low, preventing dry burning and ensuring your cat's safety.

Dust-Proof Top Cover: The fountain is equipped with a dust-proof top cover, keeping the water source clean and free from debris for a healthier drinking experience.

Silent Operation: Our fountain operates at a sleep-level mute, ensuring a peaceful environment for both you and your pet.

Food-Grade Ceramic Material: Crafted from food-grade ceramic, this fountain is not only safe for your kitties and puppies but also adds a touch of elegance to your home decor.
Please note that due to the handcrafted nature of ceramic, there may be slight color variations between batches caused by glaze and firing temperatures.
Our Materials:
High-quality ceramics, antibacterial and sanitary.
Product Measurements:
| Style | Length | Width | Height | Capacity |
| --- | --- | --- | --- | --- |
| one size | 20 | 20 | 18.5 | 1500ml |
*This data was obtained from manually measuring the product, it may be off by 1-2 INCH (2-3CM).
Tips: 
To achieve the ideal filtering effect, it is recommended to replace the filter box once a month. The package does not contain a USB plug.
Care Instruction:
*Note: When using for the first time, please rinse the filter box for 2 minutes to flush out the filter element impurities caused by collision.
Clean the Drinking Fountain Every 7 days.