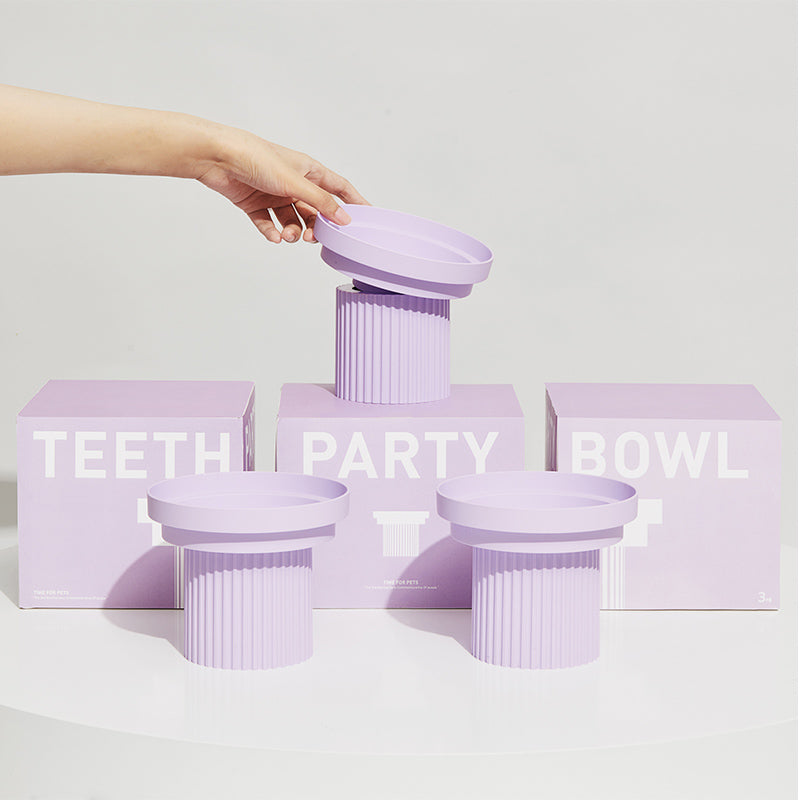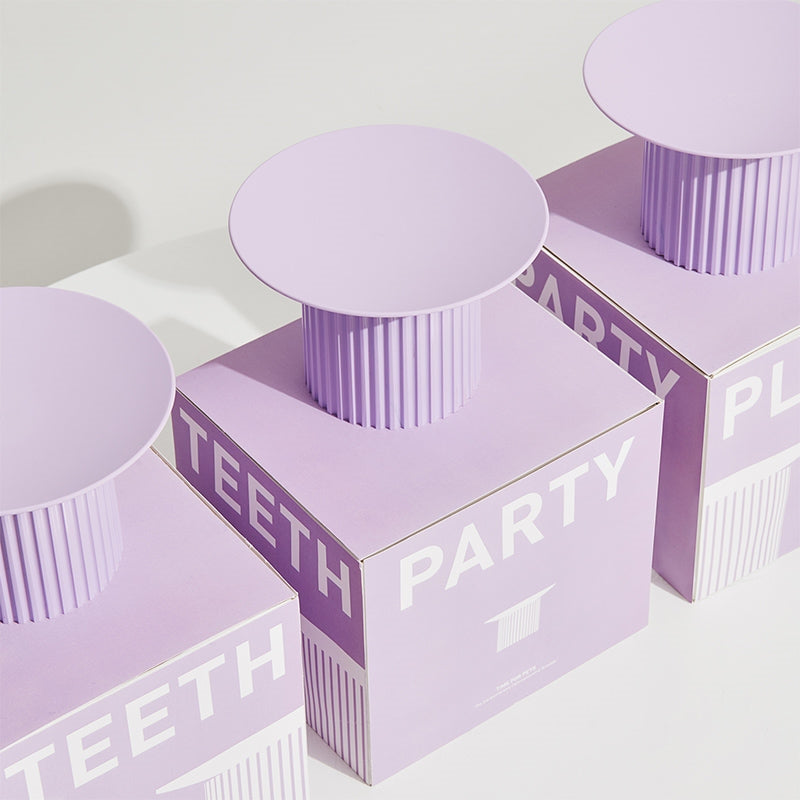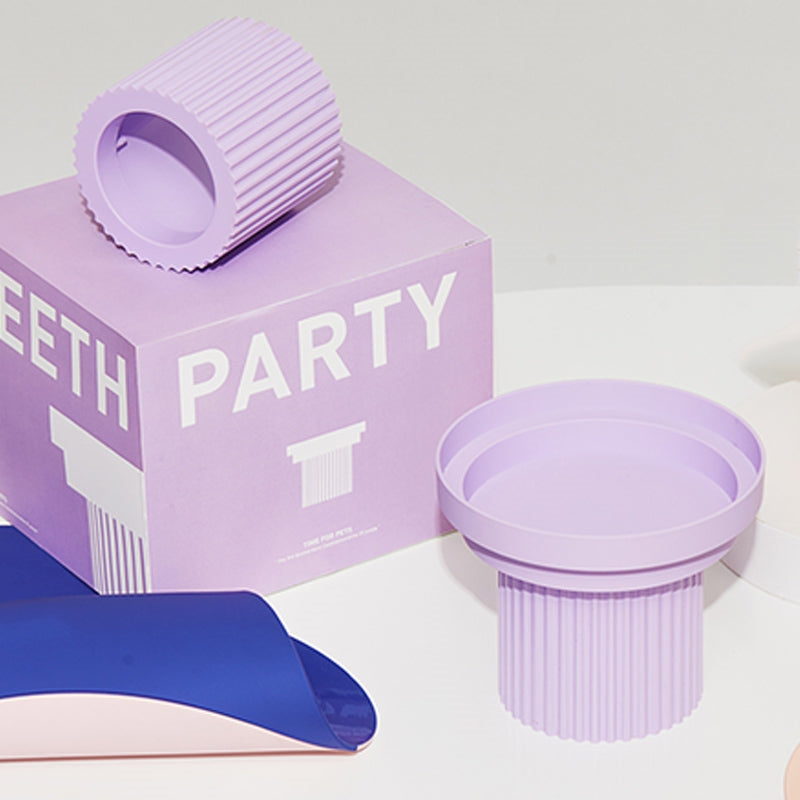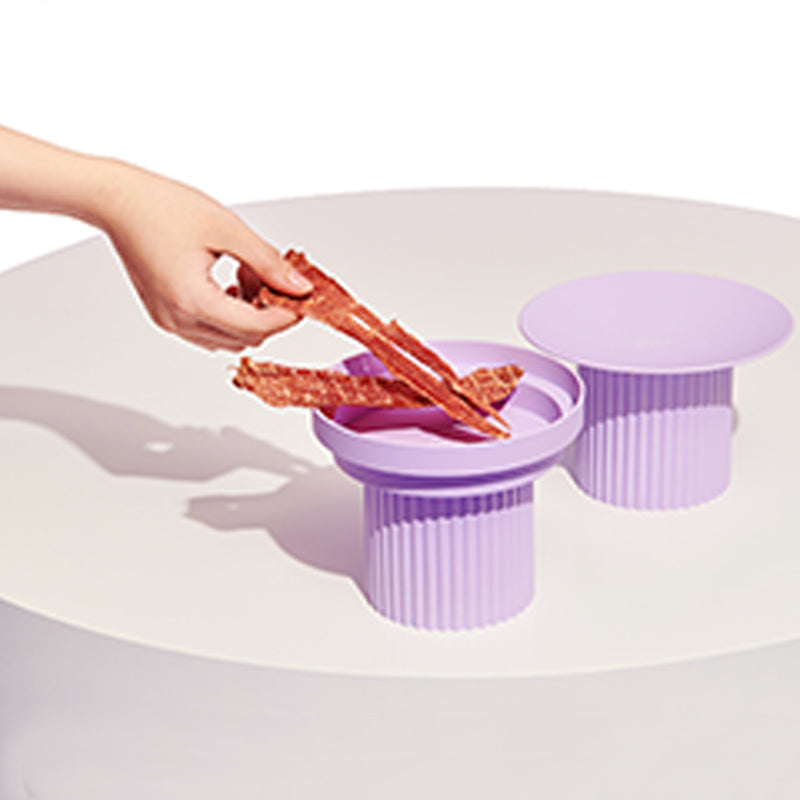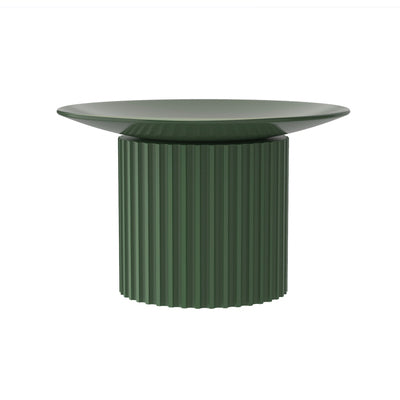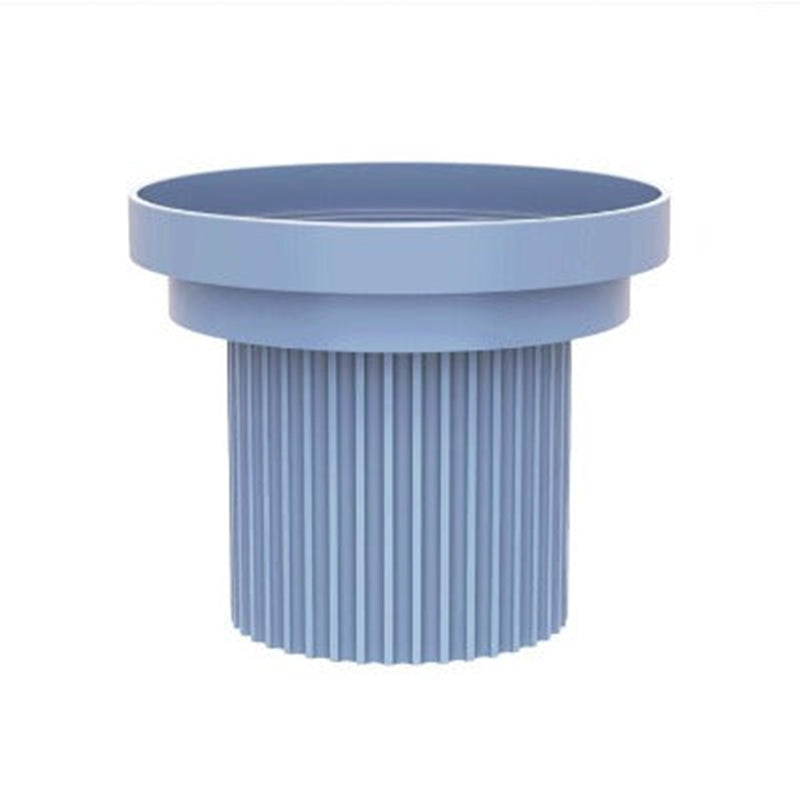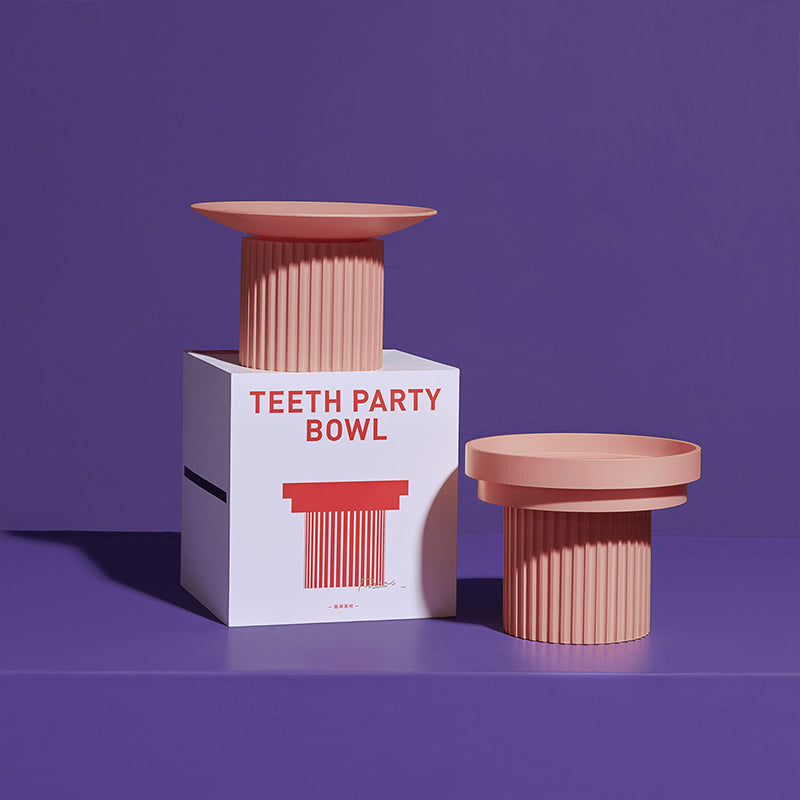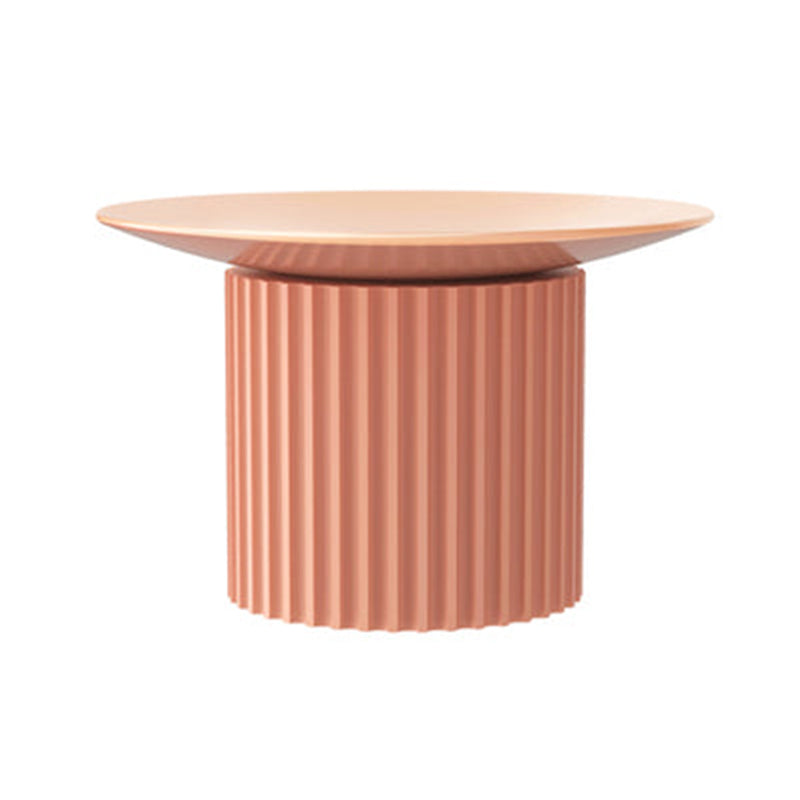 Pet Bowl Protects Cervical Spine
12% off for 2 items. 15% off for 3 items. Valid for storewide.

Receive Before Christmas
Hands down the one of the most artistic and elegant food bowl you will ever see! Teeth Party elevated height and shallow depth promote better eating posture and aid smoother digestion for your pet during meal times.
Features:
Suits best for cats and small dogs.

Separate base design, easy to clean.
Have an anti-slip bottom.
8cm base, easily protect your pet's cervical spine.
Modern and sleek design that will go well with any home.
Designed with ergonomic in mind and features detachable spine support that keeps your pets dine in a comfortable position.
[Plate] Large shallow dish, designed for flat-faced dogs and cats.
[Bowl] Unique bowl shape design suitable for pets with large food intake, and prevent foods from spilling.
Two bowl types, four colors are available for you to choose from, you can mix and match according to you.
When you decide to retire the bowl, you can use it as an accessories tray for your keys, coins and etc.
Multi-color raised cat bowl for you to choose from.
Our Material:
Wear-resistant and washable.

Not available for dishwasher or microwave.

Crafted from food-grade ABS, a hard plastic that is 100% BPA-free and safe for kitties and puppies.
Product Measurements:
| Style | Length | Width | Height |
| --- | --- | --- | --- |
| Bowl | 14.5 | 14.5 | 12.7 |
| Plate | 16 | 16 | 10.9 |
| Base | 9.3 | 9.3 | 8.5 |
*This data was obtained from manually measuring the product, it may be off by 1-2 inches (2-3cm).
Do not buy!!!!
Cheap, light plastic with a logo in the center. Not at all what was expected and not worth the price. When I wanted to return the $35 plate I ordered, they said I would need to pay for shipping and only get $10 back. I won't be buying from this company ever again. Also, the tracking info said it was stuck in China for weeks. Save your money!!!
Hello,
Thank you for taking the time to provide feedback on your experience with the Pet Bowl Protects Cervical Spine. We apologize for any inconvenience you have encountered.
We have sent you an email addressing the issue and offering potential solutions. It appears there may have been some confusion in our previous communication. Please check your inbox for further details. Additionally, we have assigned a colleague to assist with your case, and we'll get back to you within 48 hours.
Pet Bowl Protects Cervical Spine #5206417309789
I ordered the elevated "party plate" in green. It's aesthetically pleasing and my cat took to it right away, but it wobbles when she eats. This makes mealtime a bit noisy but it's well worth the tradeoff — protecting her spine!
Reference #5206417309789
Beautiful
Cute color, super easy to clean & ofc knowing my kitties whiskers & spine are being protected is great. They are definitely loving them
My cat hated it will not use it
Hello,
Thank you for sharing your feedback regarding the Pet Bowl that is designed to protect the cervical spine. We apologize that your cat did not take to it as expected.
We understand that every cat has unique preferences, and it can sometimes take time for them to adjust to new bowls or changes in their routine. To help your cat get used to the new bowl, we recommend a gradual transition approach. Instead of abruptly switching to the new bowl, start by placing it next to the old bowl. This allows your cat to become familiar with its presence without feeling forced to use it immediately.
If you have any further concerns or questions, please feel free to reach out to our customer support team.