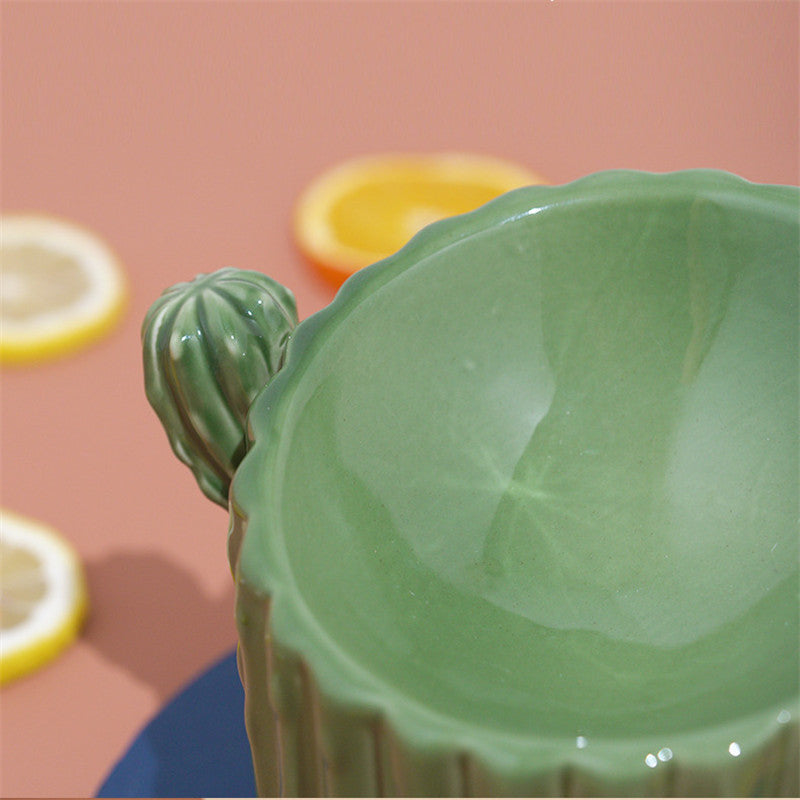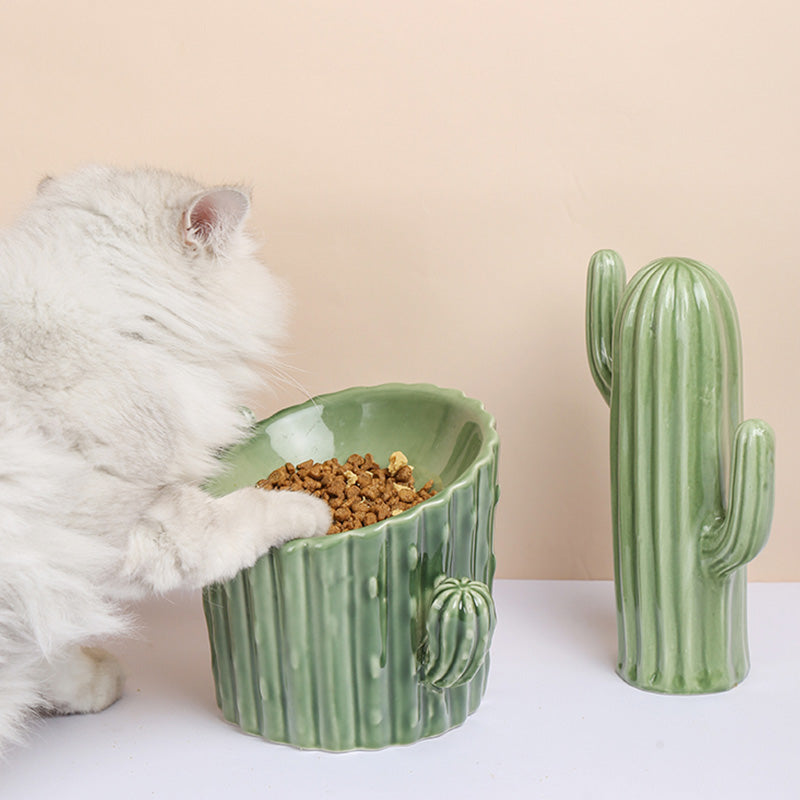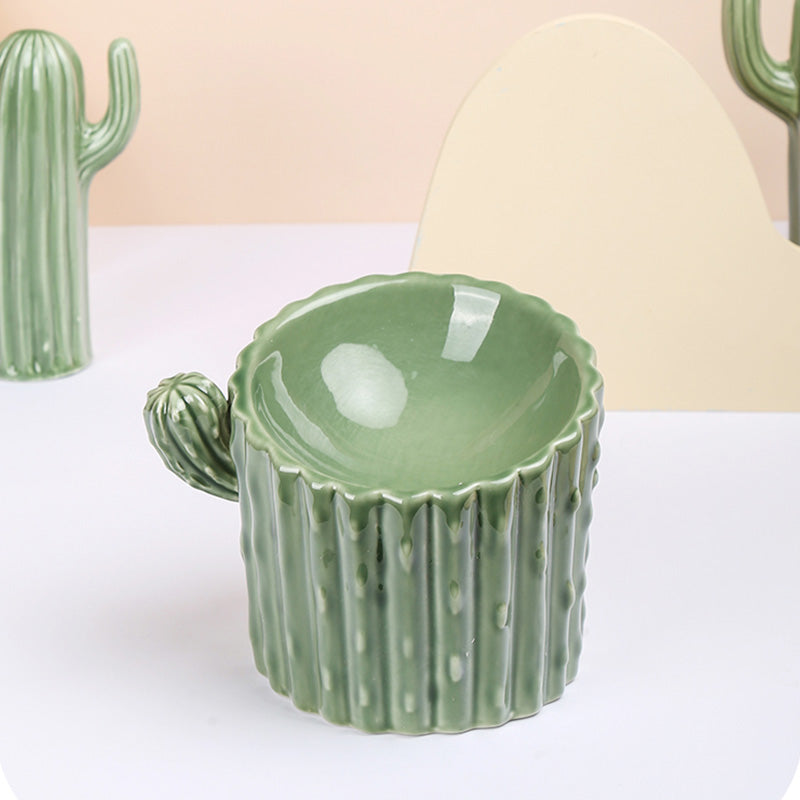 12% off for 2 items. 15% off for 3 items. Valid for storewide.

Receive Before Christmas


Features:
Protect Cervical Spine: Elevated bowl puts your pet's mouth in a better position, relieving strain while eating and reducing common vomiting during and after meals.
25° Oblique Design: The

 5-inch diameter tilted bowl keeps food angled toward your pet, relieving them of the need to extend downward where swallowing is more difficult.

Curved Bowl: Perfect for flat-faced cats and dogs, or cats who are occasionally pushed off the bowl.
Easy Clean and Anti-Slipping: 

Stable base reduces the number of tipped bowls, messy floors, and annoying clean-up. More comfortable for pets, and less mess for owners.
Our Material:
High-Grade Food Level Material
Crafts: Color-Glaze
Product Measurements:
| Style | Length | Width | Height |
| --- | --- | --- | --- |
| Single Cactus | 18.5 | 15 | 15 |
| Double Cactus | 22 | 15 | 15 |
*This data was obtained from manually measuring the product, it may be off by 1-2 INCH (2-3CM).
Capacity: 150 ml (water) 300g (food)
These food dishes are perfect for my little darling young cats. They also look great in our home.
Cutest bowl ever!
Bought this cause it was taller than any bowl I could find at a store and I didn't want something in a holder. I love how cute it is and it's very sturdy. I'm very happy with this purchase.
I like this
I purchased this for cat, my chronic vomiter thinking better eating posture might help. Turns out that these dishes are no higher that the dish he's already been eating from. So I attached the dishes to each other to double the height. Hasn't helped with the vomiting problem but he is happy to eat from it.