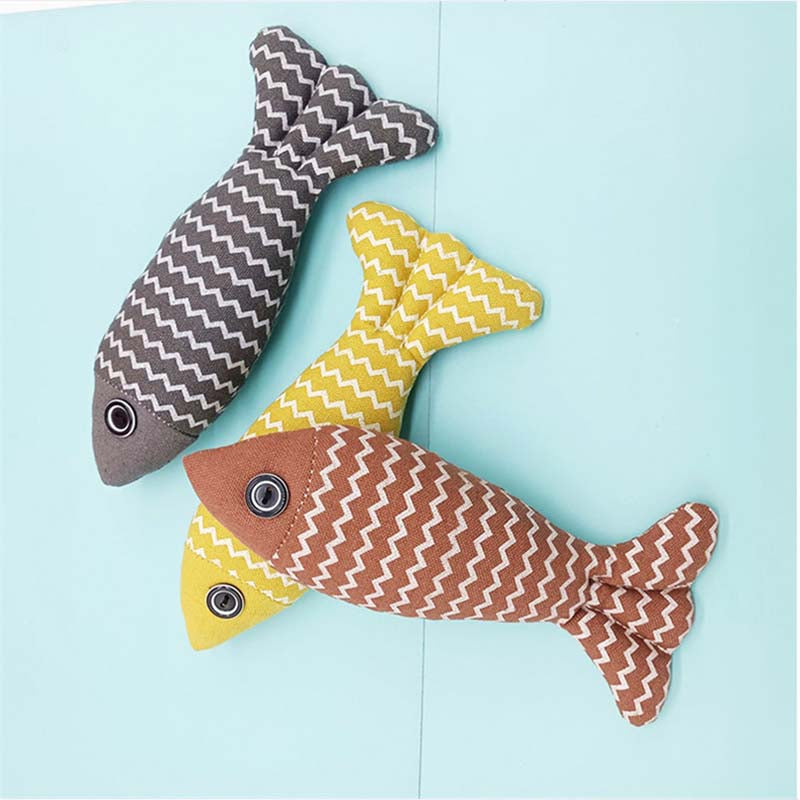 3 Fish Catnip Cat Toy Set
12% off for 2 items. 15% off for 3 items. Valid for storewide.
Features:
Natural cotton and linen, healthy and bite resistant.
Fish-shaped appearance, interesting and not greasy.
Natural tooth cleaning, and care of the mouth.
Exquisite workmanship, tight wiring, not easy to tear.
Length: 8.3 *3.5*2 inches *3.
Terrible toys
My cats totally ignored them! So won't be ordering again….
Hello,
Thank you for sharing your feedback regarding the 3 Fish Catnip Cat Toy Set. We apologize for the toys not catching your cats' interest.
We understand that cats have unique preferences when it comes to toys, and sometimes it takes a little extra effort to capture their interest. We recommend you try different techniques to engage your cats with the toys, like moving the toys around, mimicking the movements of prey, and making enticing sounds to pique their curiosity.