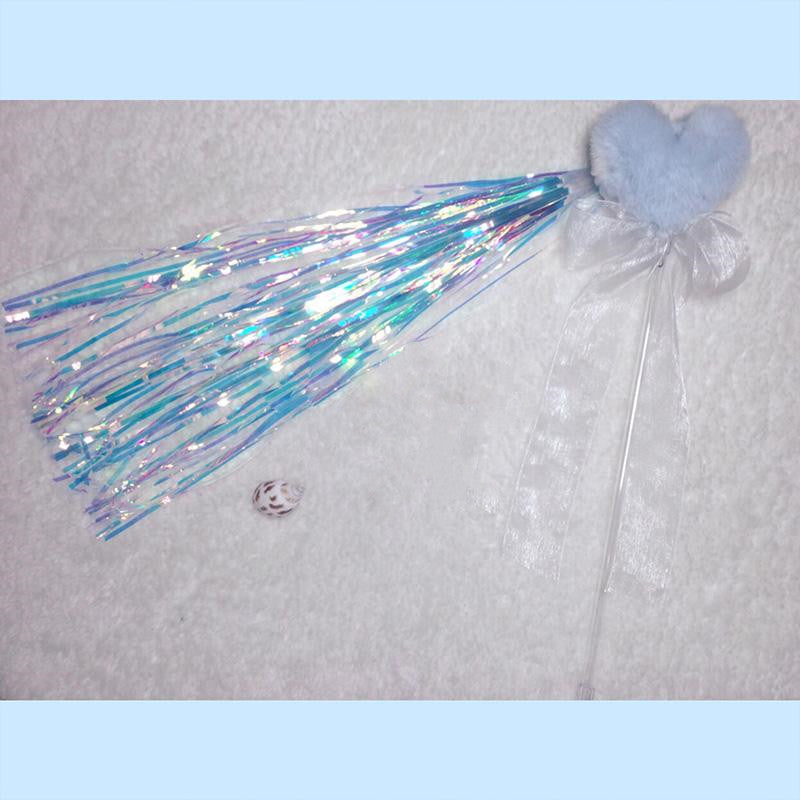 Blue Heart Cat Teaser Wand
12% off for 2 items. 15% off for 3 items. Valid for storewide.
Features:
100% Handmade.
Adorable Blue Fluffy Heart.
With

 

colored ribbon and bow.
Size:
Not strong Enough.
The wand it's so, so cute and fun to use with a kitten but is not sturdy enough to handle my British shorthair that is just 4 months old. It did break in two parts and lost the charm on the second use of it.
Hello,
We greatly appreciate you taking the time to provide feedback on your experience with the Handmade Heart Styled Cat Toy Wand. We apologize for any inconvenience caused by the Cat Toy.
An email has been sent to your inbox. Please check it at your earliest convenience and kindly reply.
We understand that different cats have varying levels of play intensity and strength. Could you please give more info about the damage, such as photos or videos showcasing the damage of the Cat Toy. Then, we can better understand the issue and take appropriate measures to improve the product.
Regarding the issue of the toy losing its charm for your cat, we recommend trying a hide-and-seek approach. Hiding the toy and allowing your cat to find it can reignite their interest and make playtime more engaging.
Please be assured that we take this matter seriously, and we are committed to resolving it for you.
Cute but watch out
The little shiny strings can fall off, and your cat will try to eat them, don't let them play with it unsupervised.