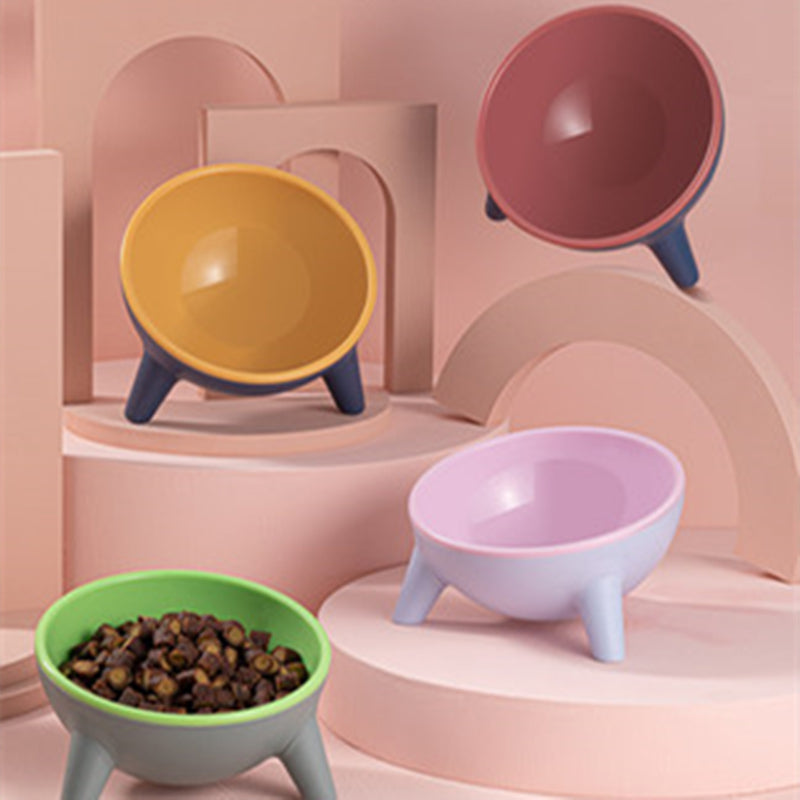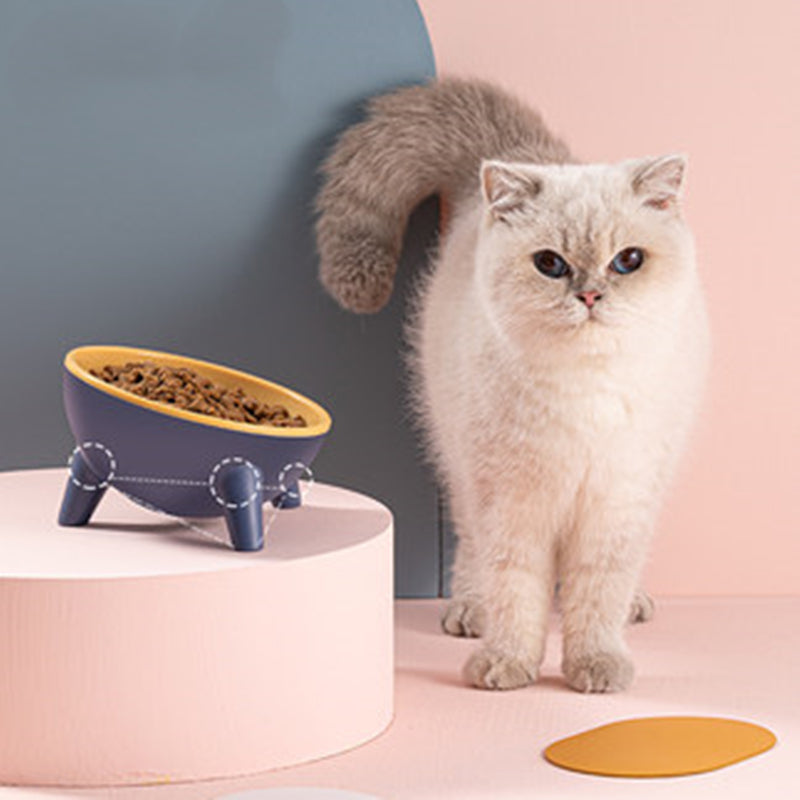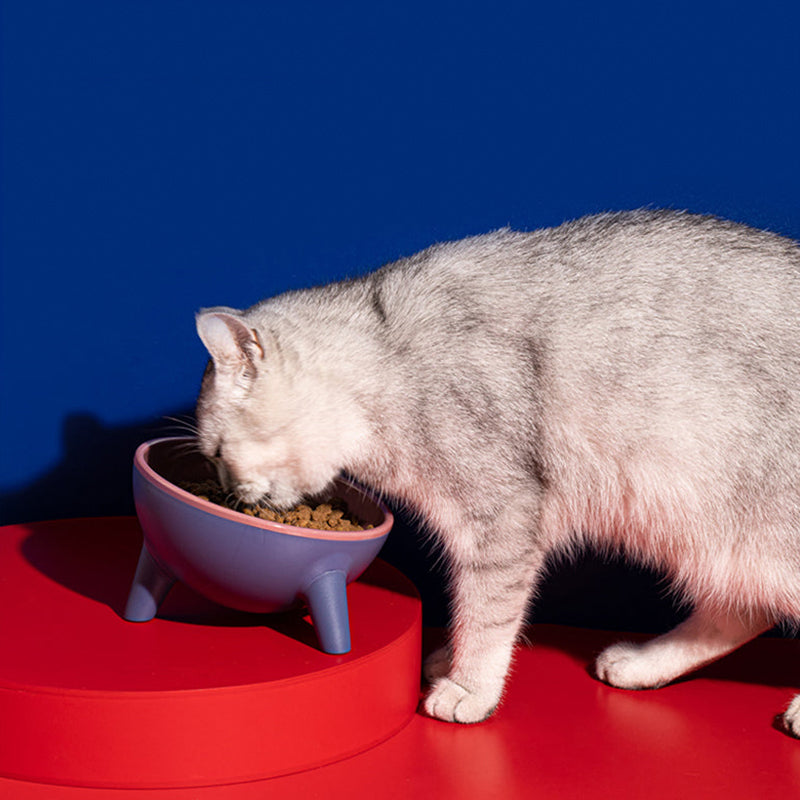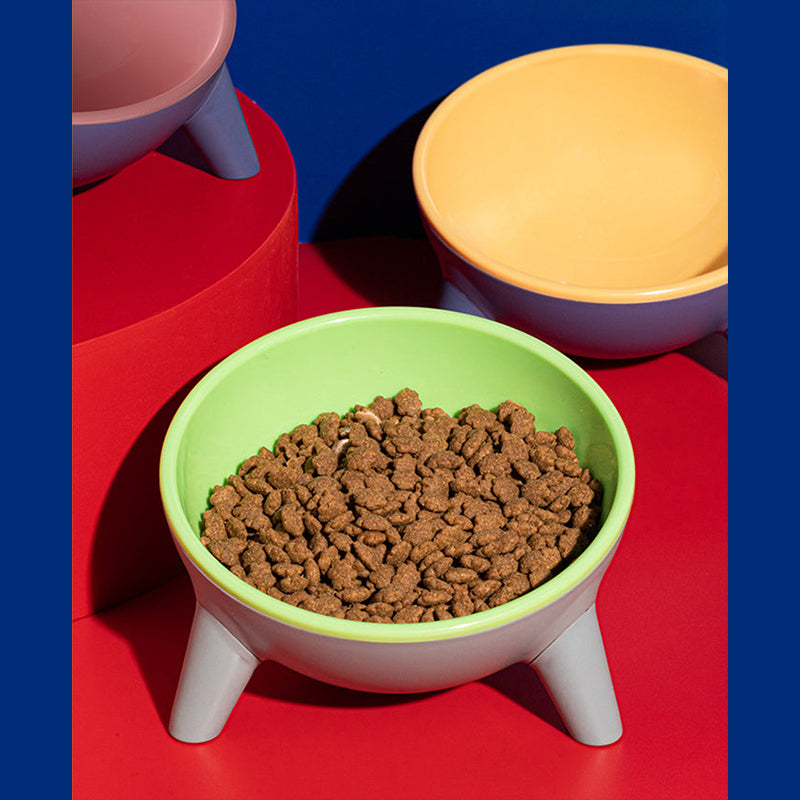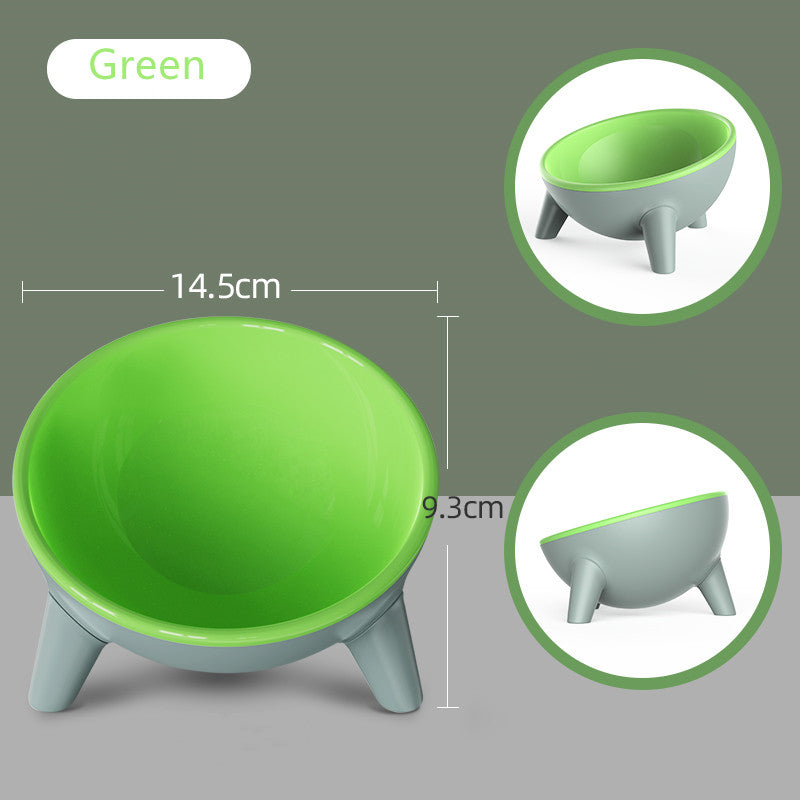 Contrasting Color Cat Bowl
12% off for 2 items. 15% off for 3 items. Valid for storewide.

Receive Before Christmas
Features:
This Pet Bowl is designed for Pets, with different styles and sizes for cats and dogs.
Minimalist style design and unique contrast color choice, a decoration to blend seamlessly into your living space with its exquisite patterns and perfect curvature.

The concave of the bowl keeps food piled nicely or automatically falls to the center. The extra-wide

 opening 

brings whisker relief.

Right height and tilted angle allow cat to eat at a better position, makes sit and eat quite comfortably, protect the cervical spine of your fluffy baby.

Non-slip bottom and steady structure make sure that the bowl will not be overturned.

High-quality, drop-resistant and durable.
Multi-color raised cat bowl for you to choose from.
Our Materials:
High-quality Food Grade PP & TRP
Product Measurements:
| Style | Length | Width | Height |
| --- | --- | --- | --- |
| one size | 15 | 15 | 9.3 |
*This data was obtained from manually measuring the product, it may be off by 1-2inches (2-3cm).
ehh
Feels very cheap and the inside and outside section of the bowl doesn't connect. If I can't fix it, I'm going to return it. 2 stars because it's still cute, but I wouldn't have bought this if I saw it in stores for the price I paid. l
Hello,
Thank you for taking the time to share your feedback about the Contrasting Color Cat Bowl. We're sorry for any inconvience caused.
Regarding to the disconnect, please look carefully at the edge of the bowl. There may be gaps and bulges. You need to align the notches and raised areas and fasten them.
If the issue persists, please don't hesitate to contact service@happyandpolly.com
In order to assist you further, we kindly request you to provide us with videos showcasing the process above. This will greatly aid us in identifying the issue and offering appropriate troubleshooting steps or possible solutions to promptly resolve the matter.
Thank you for your understanding and cooperation. We'll get back to you within 48 hours once got your email.
Cute! Hard to clean
It's super cute and good elevation and tilt. But the inside of the stand is hard to clean, i have to throw away after a year due to build up. Not dishwasher safe. I'd say this is much better for dry food only!
Hello,
Thank you for sharing your feedback regarding the Contrasting Color Cat Bowl. We appreciate your comments about its cute design, good elevation, and tilt. And, we apologize for the inconvenience you experienced with the Cat Bowl.
We have sent you an email addressing your concerns and providing potential solutions. Please check your inbox and reply at your earliest convenience. We are committed to assisting you further and finding a suitable resolution.
We will continue working to provide the best possible products and services for you and your furry friends.
Not dishwasher safe
Its been very frustrating as these dishes do not come with any care instructions. As we wash bowls after every meal I put them in the dishwasher. The bowls have warped and are beyond use.