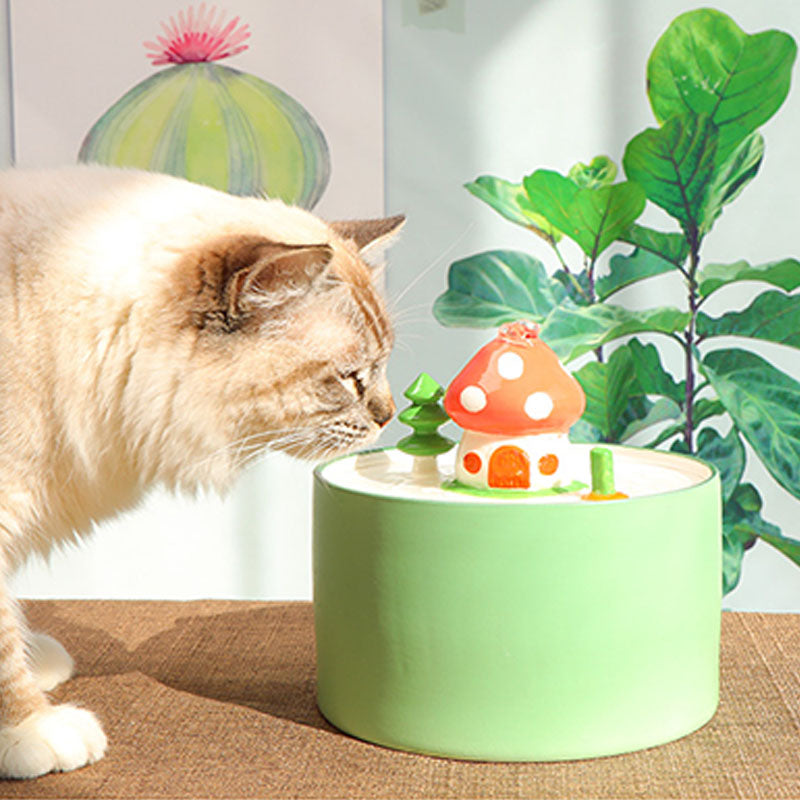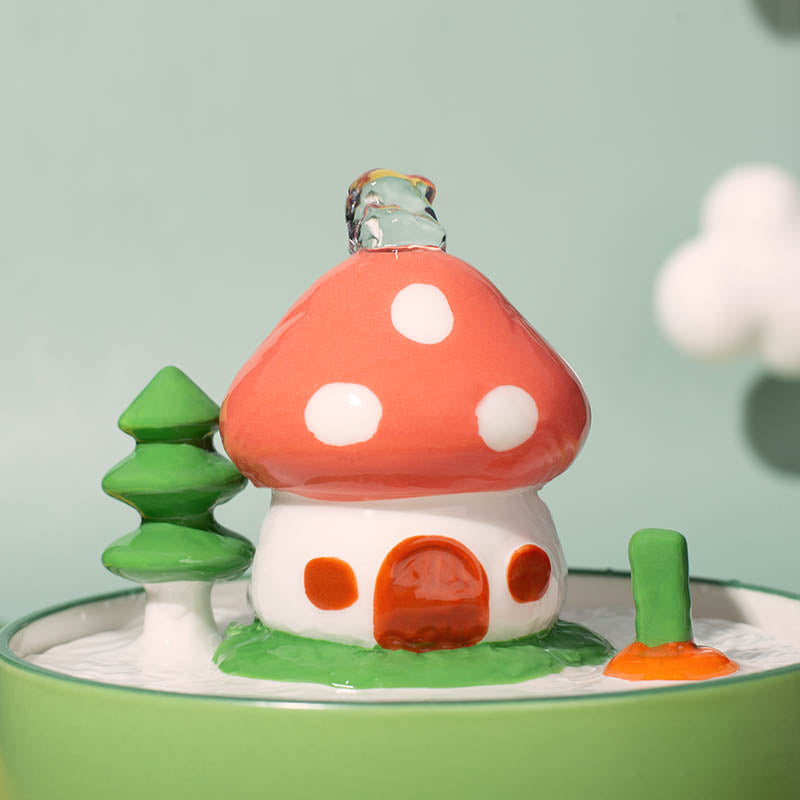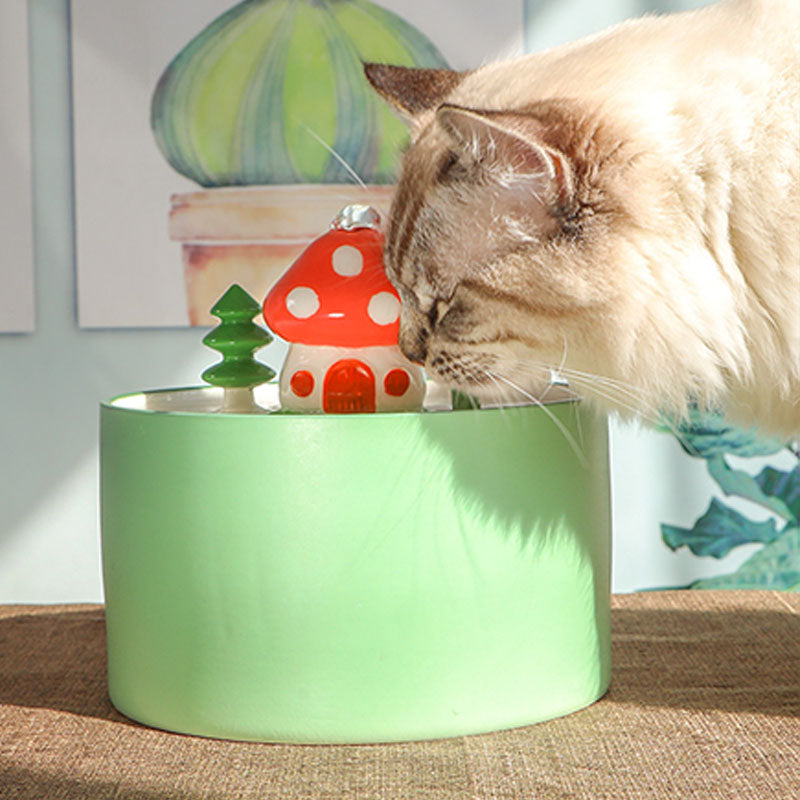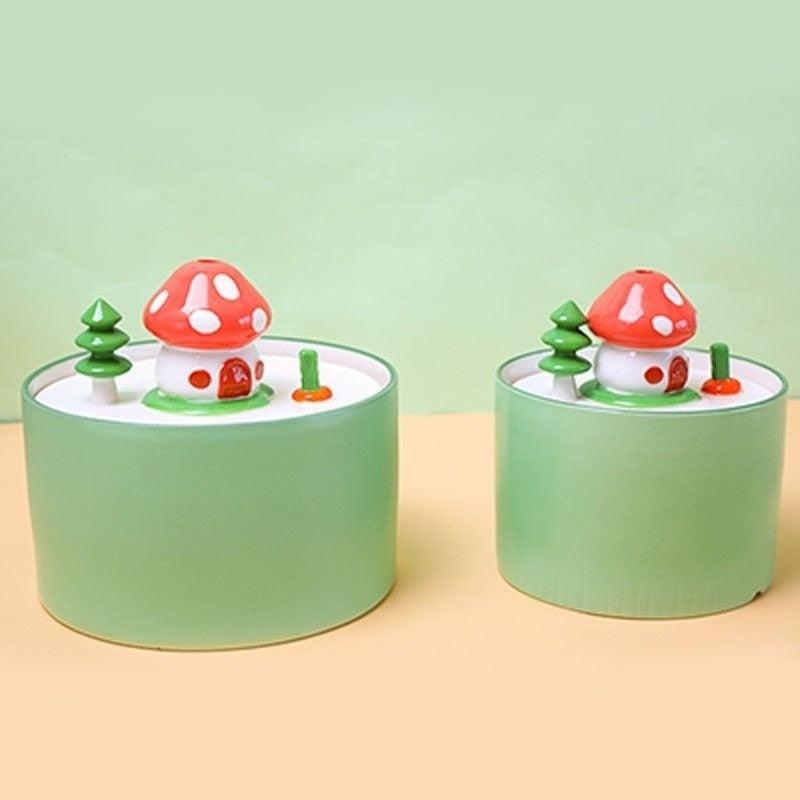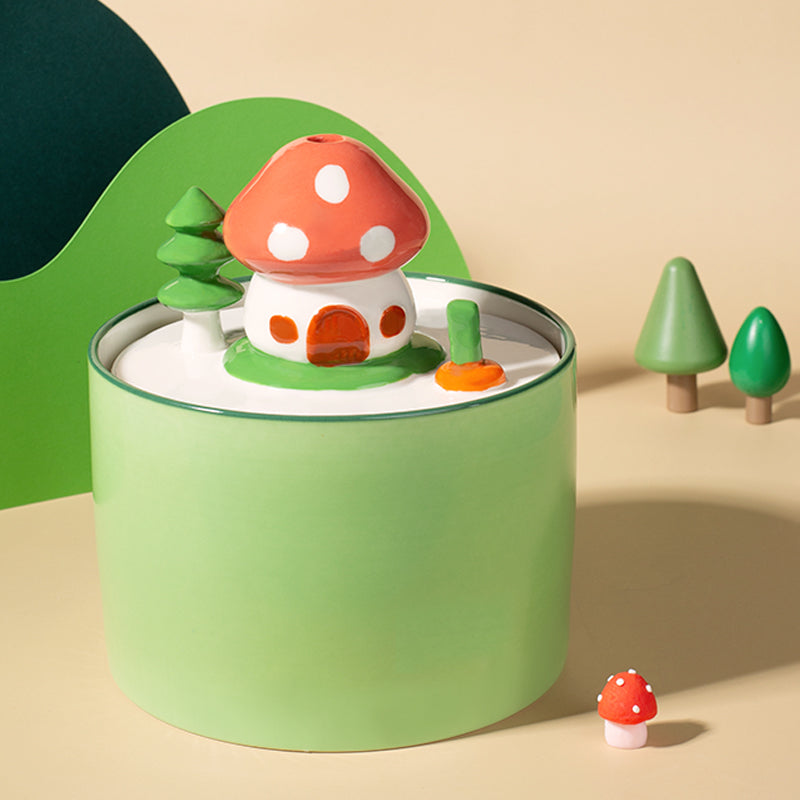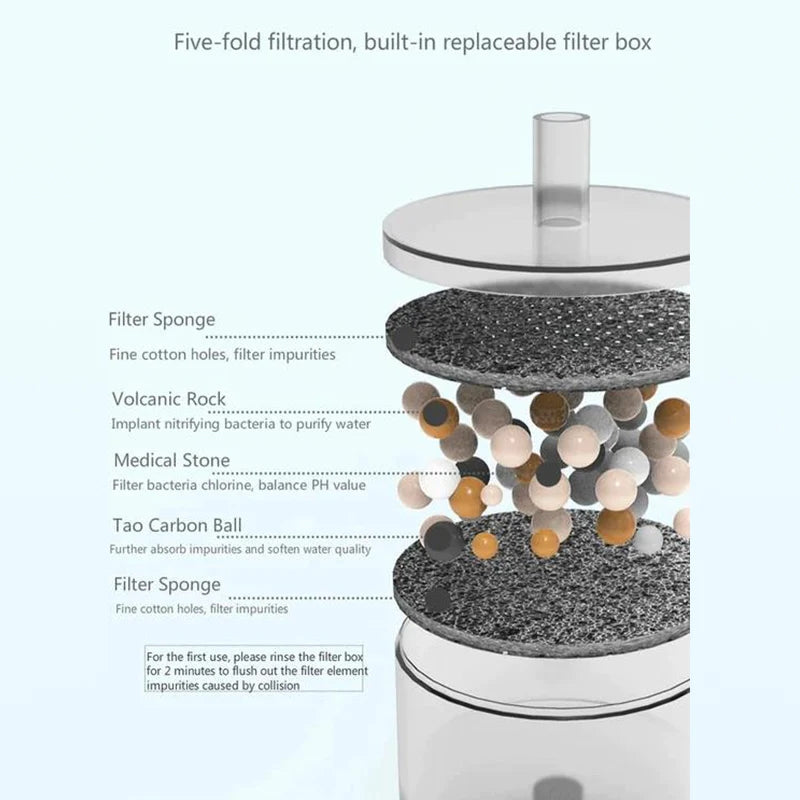 Mushroom House Water Fountain
12% off for 2 items. 15% off for 3 items. Valid for storewide.
Automatic Discount at Checkout
Exclusive pre-sale for U.S. customers ongoing, while Australian customers still have access to limited local stock. Secure yours now!
Shop with Confidence:
Features:

Automatic cat water fountain allows cats' need of flowing water!
Safe Ceramic Material:  Crafted from food-grade ceramic, sturdy, durable, and long service life.  safe for kitties and puppies.
Reliable Filtration System: We use filter sponge layers to filter impurities, volcanic rocks to purify water, rid the water of unpleasant smells, medical stones to balance PH value, ceramic carbon balls to absorb impurities, soften water quality, and catch any hair that falls in. 
Quiet Water Pump Design: With the designed water pump, our fountain can circulate running water, making the water quality healthy. With the upgrade super quiet pump, you can hardly hear the sound of the water, which will not affect you and your pet.
Large Litre Water Capacity: Large water capacity reduces the need for refilling, great for the pet parent who is always away for a weekend.
Easy to Clean: The whole body is removable and washable, leaving no dirt, keeping the cat drinking fountain sporty and hygienic.
Design Points:
Cute mushroom-shaped look
Cats like drinking running water
Five-fold Filtration, build-in replaceable filter box
IPX-8 Submersible water pump
Natural Spring
Sleep-level mute--25 Db
Filter: comes with 1 pcs
Please note that due to the handcrafted nature of ceramic, there may be slight color variations between batches caused by glaze and firing temperatures.
Our Materials:
High-quality Ceramic Body & Fully Ceramic
Power: 1-3W 
Voltage: DC 5V
Product Measurements:
| Style | Length | Width | Height | Capacity |
| --- | --- | --- | --- | --- |
| S | 14 | 14 | 10 | 1000ml |
| L | 17 | 17 | 10.5 | 1500ml |
*This data was obtained from manually measuring the product, it may be off by 1-2 INCH (2-3CM).
Tips: 
The package does not contain a USB plug.
*Care Instruction:
Please rinse the filter box for 2 minutes to flush out the filter element impurities caused by collision before first use.
To achieve the ideal filtering effect, it is recommended to replace the filter box once a month.
Super cute and my cat loves it!
Absolutely in love.
Forever always loving this water fountain. I'm so very glad we got it. About to buy more filters for it, not only is the design cute but Frankie loves it more than we do!
cat loves it, drinking so much more water
after a little bit of assembly confusion, once me and my roomie set it up the water pressure was perfect! our cat is drinking at least double the water now, and shes much happier lapping off the mushroom than sticking her head in a bowl that bothers her whiskers. we got the large and have had to fill it about every four to five days. it lets out a very quiet and relaxing water sound and you can audibly tell when the water is too low as the trickling gets louder, so thats how we know to fill it. fantastic investment! we were worried she wouldnt like it but shes much happier after being a picky cat who would fuss and cry if her bowl wasnt filled to the top or if a piece of fur got in it. all she needed was running water and the pain of water drinking is gone! she seems to genuinely like drinking water and doesnt put it off anymore.