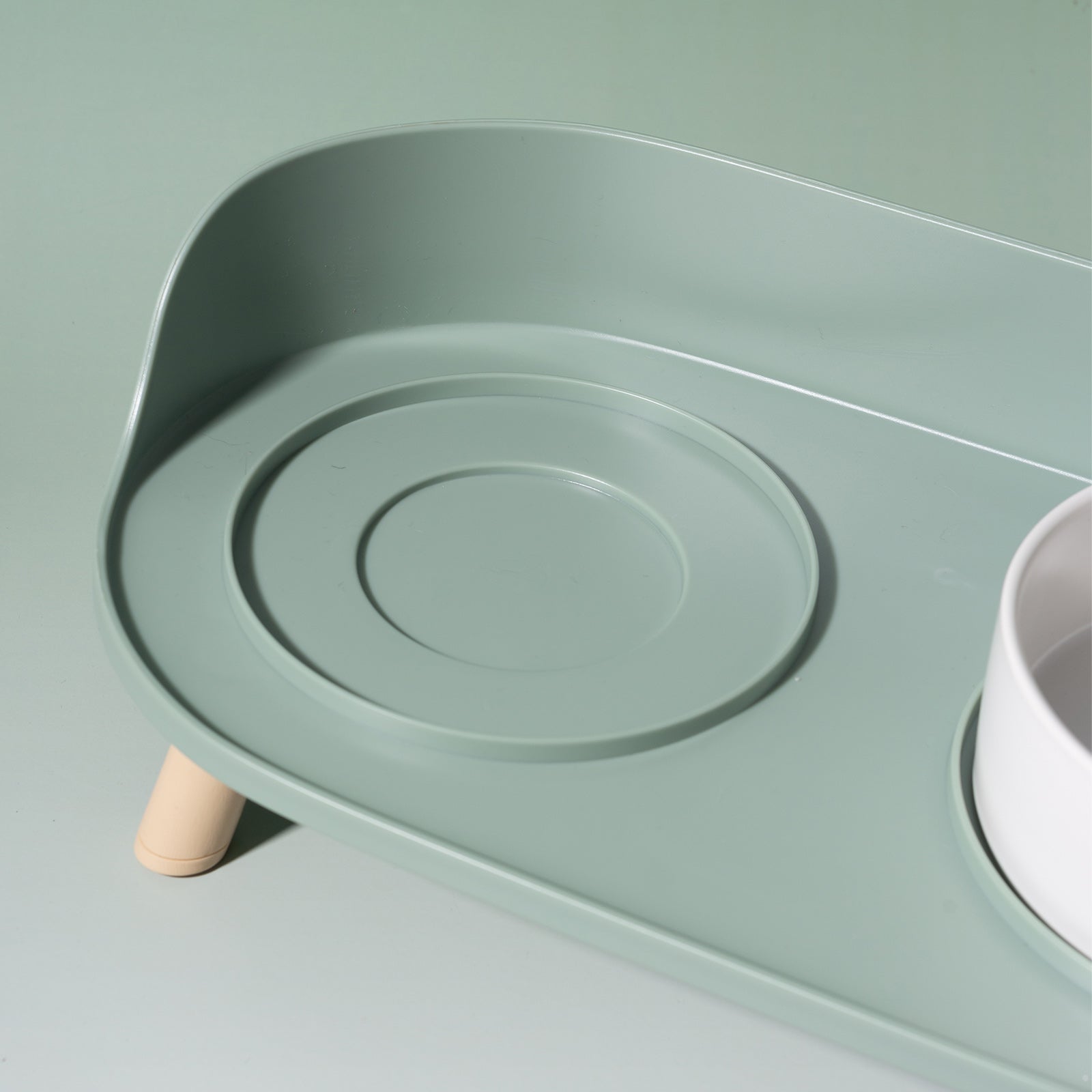 Bone China Double Cat Bowl
12% off for 2 items. 15% off for 3 items. Valid for storewide.

Receive Before Christmas
Grey Ship From the local warehouse in AU and US!!!!🤩 Arrive in 2-5 days!!!
Features:

This cat bowl feeder is designed for Pets, with different colors for cats and dogs, with 2 colors for you to choose from.
Handmade ceramic pet bowl, a decoration to blend seamlessly into your living space with its exquisite patterns and perfect curvature.
The right height allows the cat to eat in a better position, makes sit and eat quite comfortably, helps swallow more easily, alleviates the cat's neck burden, and lowers the pressure off joints, further promoting the health of the cat's digestive system.
Non-slip bottom and steady structure make sure that the bowl will not be overturned by your pet. The baffle prevents food from splashing on the floor when eating.
Dual bowls, suitable for wet food, dry food, and water. Thoughtful gifts for your families, best friends, colleagues, and any cat lovers.
Our Materials:
Product Measurements:
| Style | Length | Width | Height |
| --- | --- | --- | --- |
| Bowl | 37 | 19.5 | 11 |
*This data was obtained from manually measuring the product, it may be off by 1-2 inches (2-3cm).
Absolutely love this. Much easier for Shadow to eat. Love how there's a lip to keep the bowls in place.
Love these stylish bowls for my 3 cats. I use one for water and I have much less spilled cat food than their previous bowls. The angle and height allow them to eat easily. Size of the bowl is big enough that I don't have to fill them all the time. The cats started using them within minutes of setting them up.
These work perfectly for our dog. He doesnt like metal bowls, so the ceramic is great - plus easy to clean. While hes not a super aggressive eater, we still needed something sturdy enough that he wouldnt knock them over. The closeness of the bowls doesnt bother me at all. Bonus point for how nice they look too!
I didn't really think much about my cat's neck until it was recommended that I look into a set of raised bowls. The sleek design of this set made it a very easy choice. It's just the right height for my cat to not have to bend down and strain her neck. I think she's really enjoying it so far.