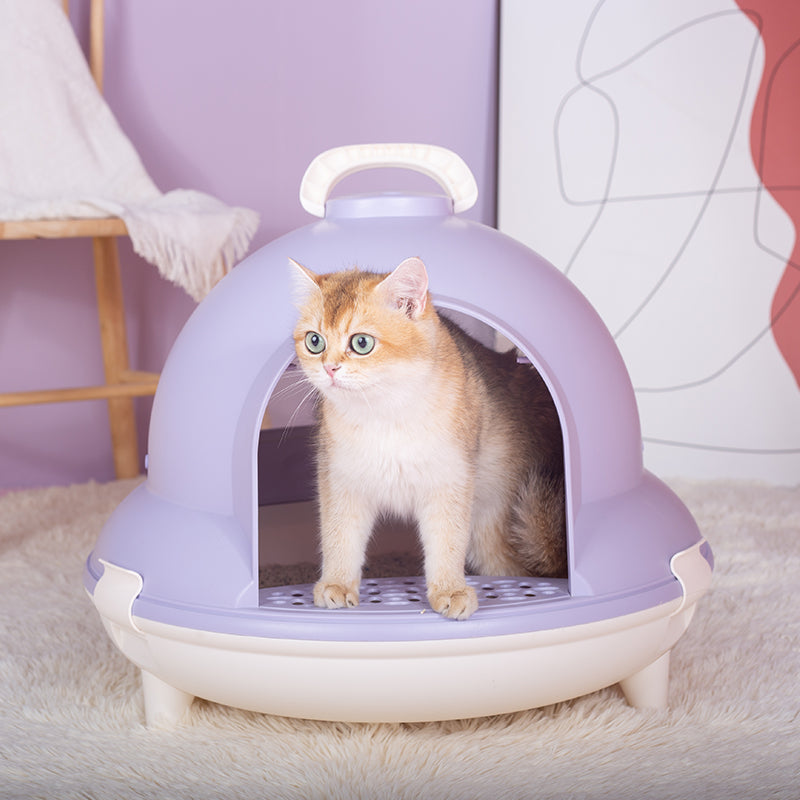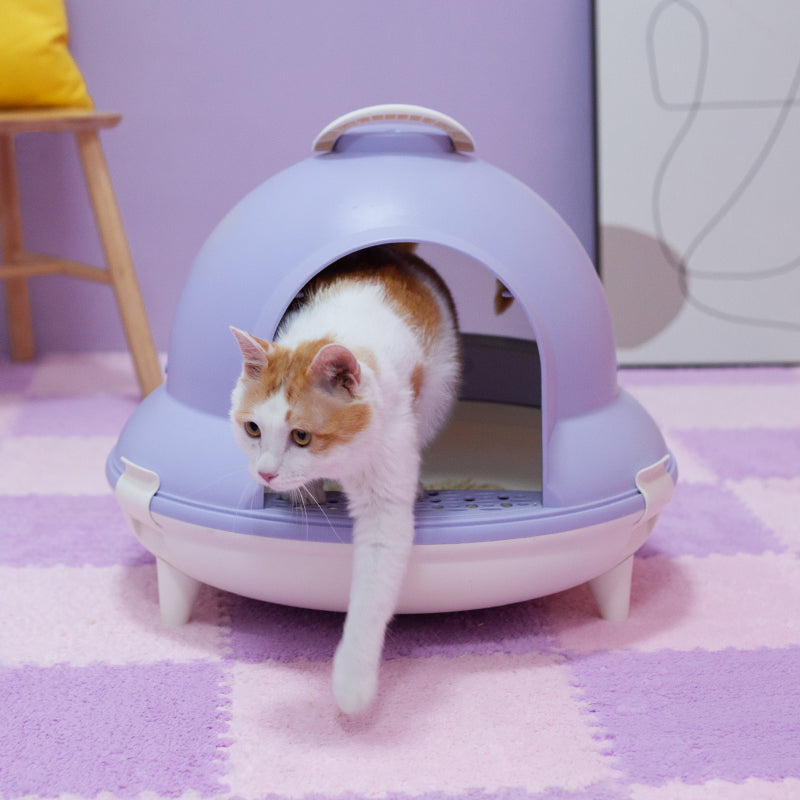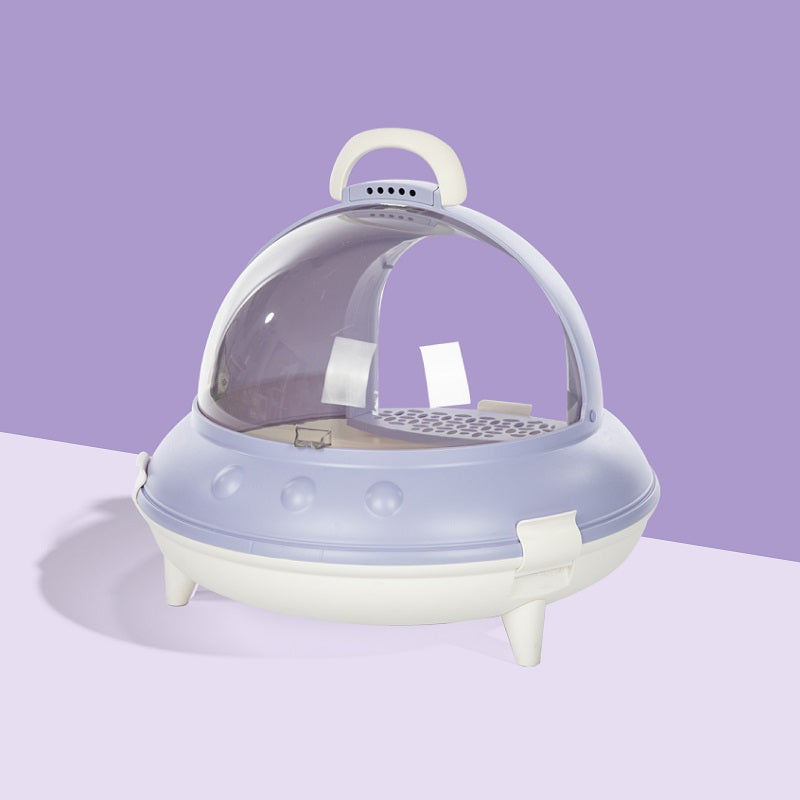 12% off for 2 items. 15% off for 3 items. Valid for storewide.

Receive Before Christmas
Highly recommend this cat litter box to anyone who wants a pretty and ethereal one!
Shipping Info:

 ONLY AVAILABLE IN THE USA!

Features:
UFO Unique Spaceship Designed Litterbox. It can contain fat cats up to 15 lbs. The unique circular shape is designed based on cats' natural instinct to turn around, which provides added privacy for your cat. 
Available for kittens, cats, and old cats.
Low entrance-- available for Munchkin cats and kittens.
Non-slip design and is easy to hold.
With odor-absorbent pads to keep the litter box smelling fresh and hygienic.
This item is ONLY available in most of the UK / AU! Other Areas will need to pay extra international shipping fees.
Our Material:
Made of high-quality eco-friendly ABS Material.
Product Measurements:
| Style | Length | Width | Height |
| --- | --- | --- | --- |
| Purple | 55.7 | 55.7 | 45.6 |
| Green | 55.7 | 55.7 | 45.6 |
*This data was obtained from manually measuring the product, it may be off by 1-2inches (2-3cm).
I love the style of this box.
When we brought our new kitten home, he hid inside this litterbox for a day or two. It was his safe space, in addition to his "necessary" space. He sat on the little shelf peering out at us until he felt comfortable enough to explore. Aside from that, this box does a great job with odor control, too!
SO ADORABLE!!!
I have four kitties who can be very picky when it comes to litter boxes. I hesitated ordering because of the cost but wow I wish I had bought this sooner! I was absolutely shocked how amazing the quality is (on top of how amazingly cute). I was worried if my kitties would like it having not used a completely enclosed litter box before. But all four LOVE it and literally fight each other to play in it. Worth every cent!!
Too small
Imagine sitting on a toilet too small for you and trying to comfortably relieve yourself. This is way to small for any cat over 8 pounds. Even then, it's a tight fit. If you love your cat, stick with the ugly litter boxes. Yes, they look terrible but it's not about what you like. It's about the cats comfort level. No one wants to use a toilet that's 5 times to small for them.
Hello,
We're truly sorry to learn that the size of the litter box did not live up to your expectations.
In order to better understand your situation and provide the most suitable solution, we have sent you an email with further instructions. Kindly check your inbox and reply at your earliest convenience so that we can assist you further. Could you please provide more info about your cats? The more information you can share about your cats, the better we can tailor our assistance to your specific needs.
The dimensions of the Spaceship Cat Litter Box are 21.9x21.9x18.0 inches(Length x Width x Height). We'll report your advice to our Production Department and provide more size of the Cat Litter Box.
Thank you for sharing your thoughts. We look forward to your email response and the opportunity to assist you further.
Worth every penny! It even came pre assembled (except the swinging clear cat door for the back)! 15/10 recommend! My cat is almost 8 years old and he's a Chōnk! He fits comfortably going in to do his business and back out ! I do still recommend putting a mat down under it for any extra litter stick to your kitty's paws!