Candy Color Ceramics High Foot Pet Bowl
Features:
Candy Color Ceramics Elevated Pet Bowl is designed for cervical spine protection, with different styles for cats and dogs. Different colors and sizes meet your requirement.
HEALTHY EATING: It provides you a cat bowl that can make you and your pet more comfortable. The raised cat bowl has the right perfect height for maximum comfort when eating.
PET APPROVED:

 

Low sides allow space for the sensitive whiskers, avoiding irritation when your pet eats. Makes eating food easier with its concave basin design, food will naturally accumulate in the middle. 
Friendly For All: The pet bowl is stylish, functional, and long-lasting, which will both make the pet and pet owner happy.
EASY TO WASH:

 

The ceramic cat bowl is easy to hand wash and keep clean. Dishwasher safe so you can just throw the cat bowl in the dishwasher to wash it.
Our Materials:
High-quality ceramics t

o prevent dumping

Microwave and Dishwasher safe, lead-free. Made to USDA, FDA standards.
Size Instruction:
Recommend To Buy Together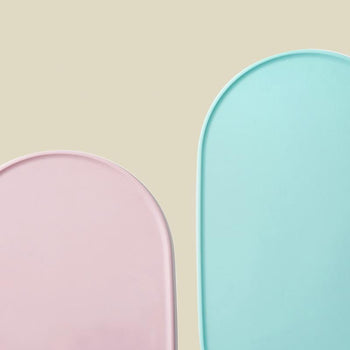 Good
Very good quality. Non slip base.
Good
Very good quality. Non slip base.