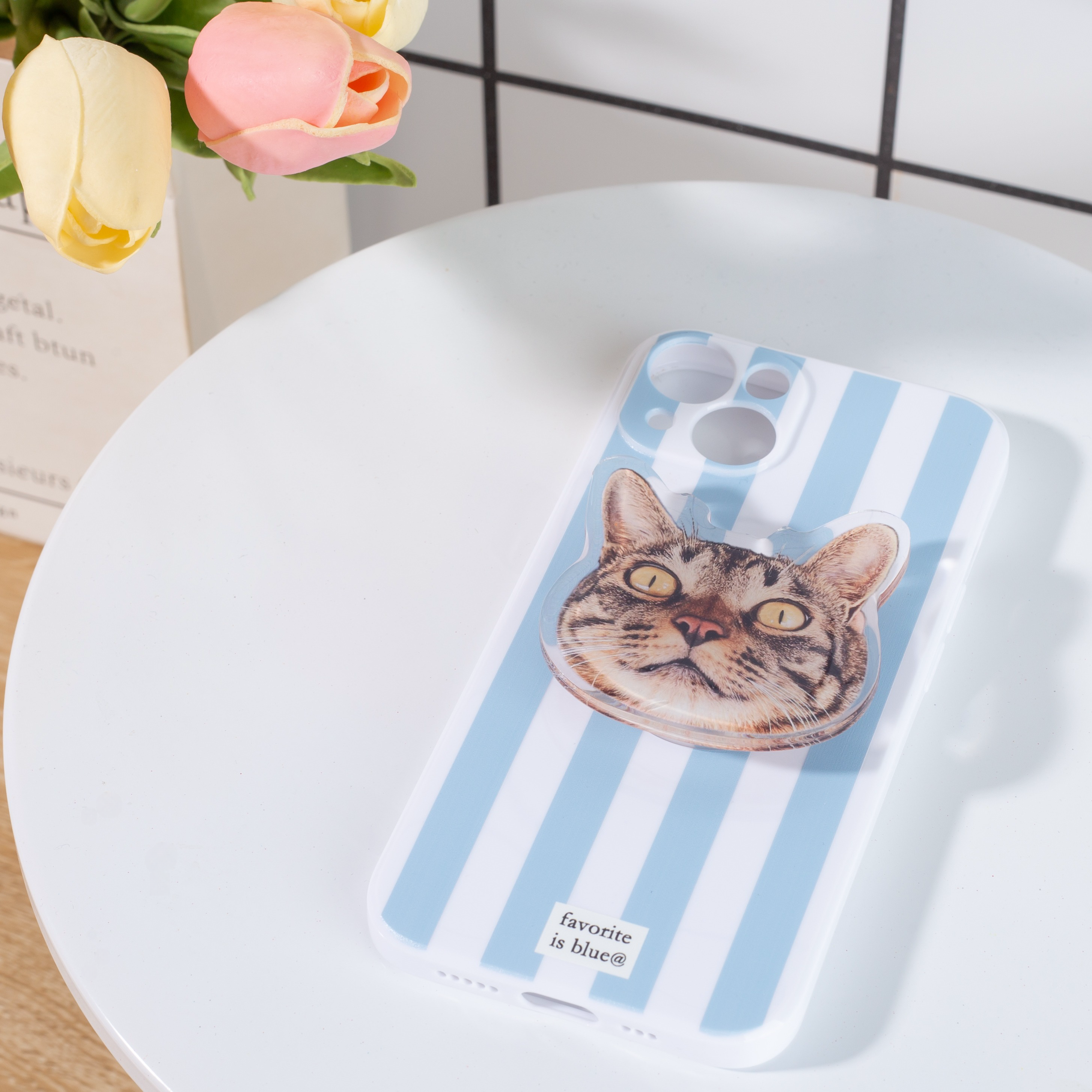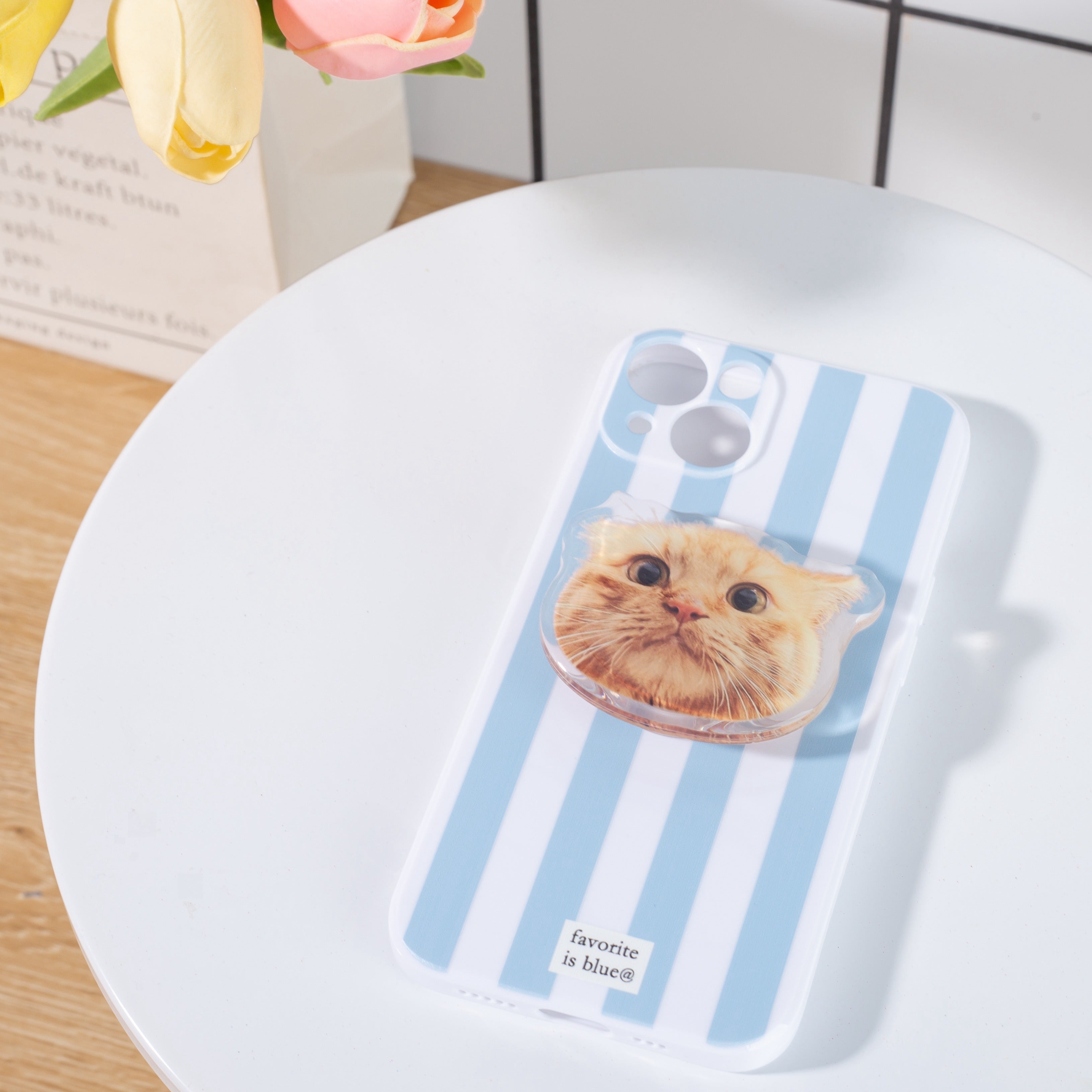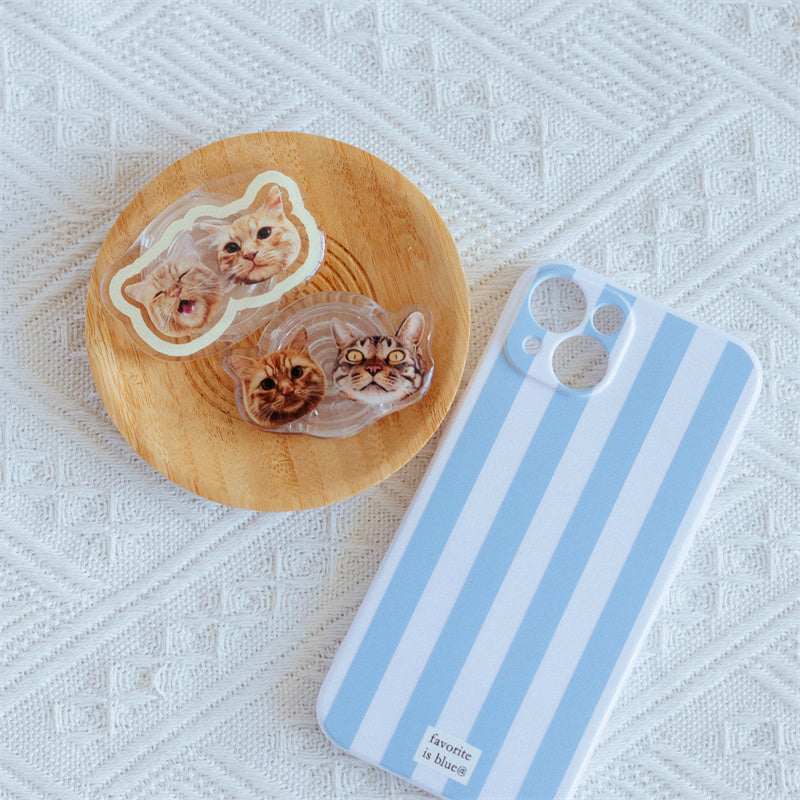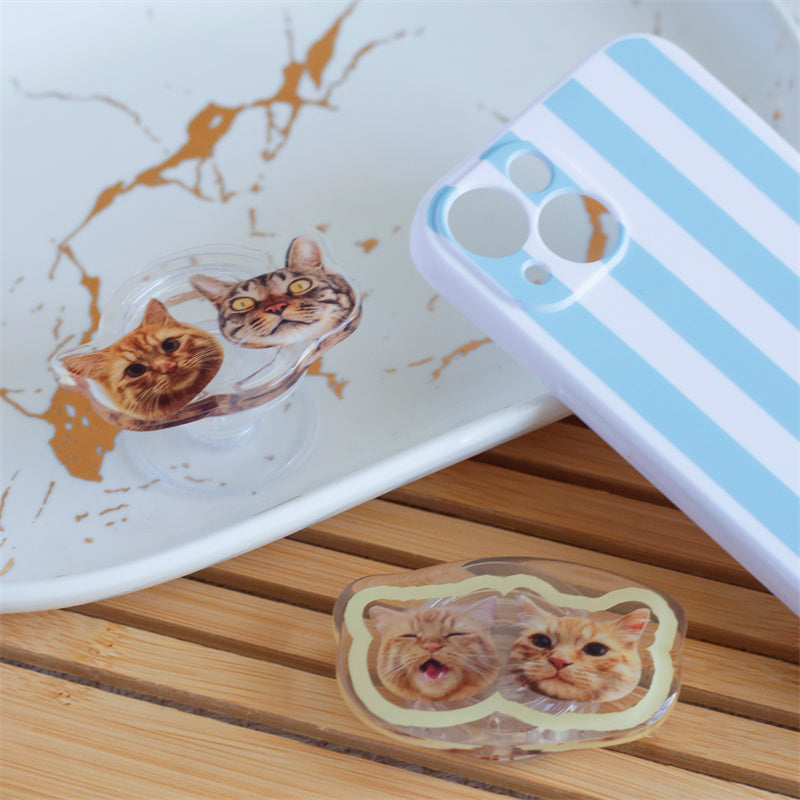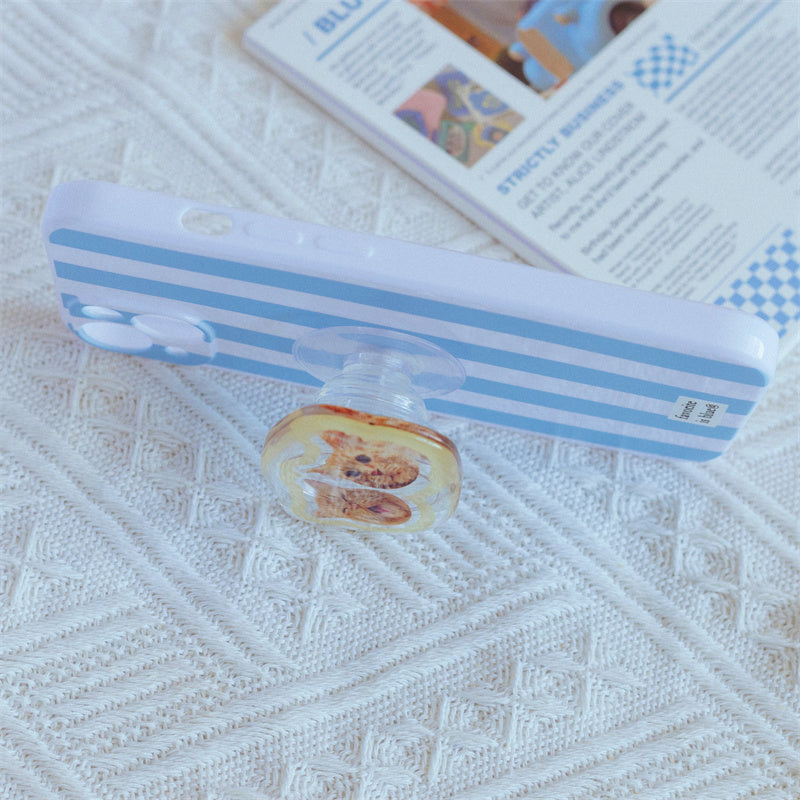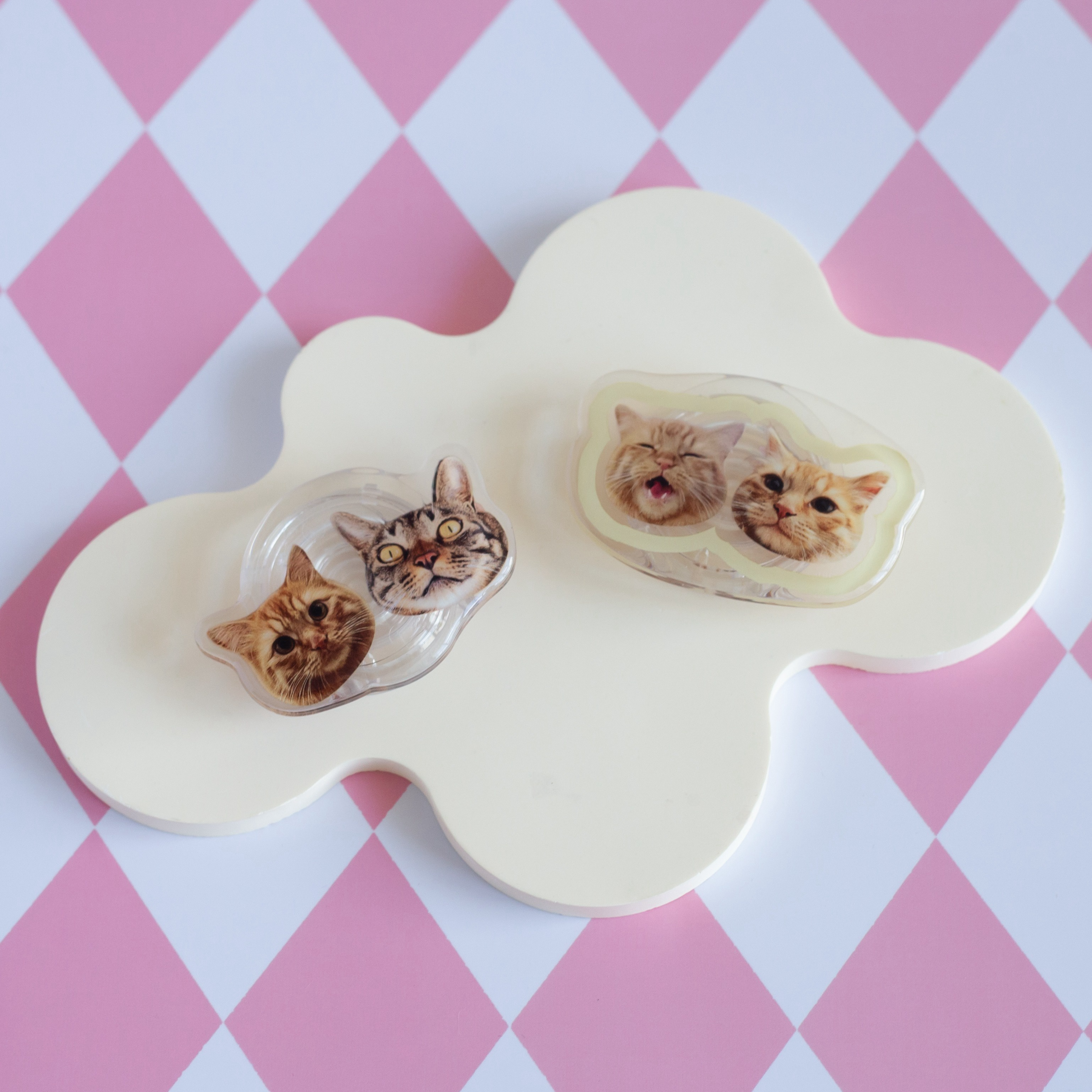 Custom Pet Portrait Phone Holder
Tips
1. Upload Image
2. Add to Cart
3. Check Your Cart
Our personalized phone holder is an ideal choice for those seeking to infuse a unique flair or showcase their love for pets in their phone accessories. Please note that this phone holder does not include a phone case and is compatible with all phone models.
Customize: Please see our PHOTO GUIDE to get the best quality for your custom orders!
How to place an order?
After confirming the photos, the order processing takes 14 business days.
Please upload a clear frontal photo of your furbaby.
Features:
Custom phone grip holder, this Phone stand is perfect for all pet lovers and it's a perfect gift for yourself and your love
High-definition printing, having the small color difference
Experience hassle-free installation with our reliable 3M adhesive products, and as an added bonus, receive an extra adhesive backing for replacement.
Expandable airbag and easy to store
Unique custom attachable smartphone ring for improved and drop-free grip and as a kickstand for hands-free usage on the table
Material:
Product Measurements:
| Style | Length | Width |
| --- | --- | --- |
| Pattern Size | 5.5 | 5.5 |
*This data was obtained from manually measuring the product, it may be off by 1-2inches (2-3cm).
Is the socket removable?
Hi I am from India🇮🇳
I want to know if the pop socket can be removable... Also can I get a discount since 16USD is kinda expensive for an average Indian like me
Hello,
Regarding your question about the removability of the Custom Pet Portrait Phone Holder, we recommend that once the holder is securely attached to a phone case, do not to take it off. The adhesive is designed to provide a strong and reliable grip, ensuring the stability of the holder on your phone case. And, you can subscribe to our email and unlock 10% off on your Custom Pet Portrait Phone Holder.
Thank you for choosing our Custom Pet Portrait Phone Holder, please let us know if you have any questions or concerns.
Love my product and amazing customer service
I received my product a few months ago. It looks just like my dog, and I got so many compliments on it. Multiple parts popped off repeatedly, but i was able to fix them pretty easily for the first month or so. I had an issue with it disconnecting and not being able to get it back together after having it for a few months. I reached out to see if I could pay for any replacement parts. The customer service was incredible and they are providing me with another one.
Cats only?
Can I do this for my dog? Or cats only? (Sorry for the one star, I just didn't wanna give 5 stars if u don't like the service haha)
Hello,
We appreciate you for sharing your feedback on our Custom Pet Portrait Phone Holder.
Rest assured, our Custom Pet Portrait Phone Holder is designed not just for cats, but for dogs as well! We understand the unique bond you share with your four-legged companions, and we're excited to let you know that we can certainly create a custom portrait phone holder featuring your beloved dog. Simply upload the photo, complete your purchase and let us take care of the rest.
Thank you for your interest in our product, and we look forward to creating a special custom pet portrait phone holder for you.