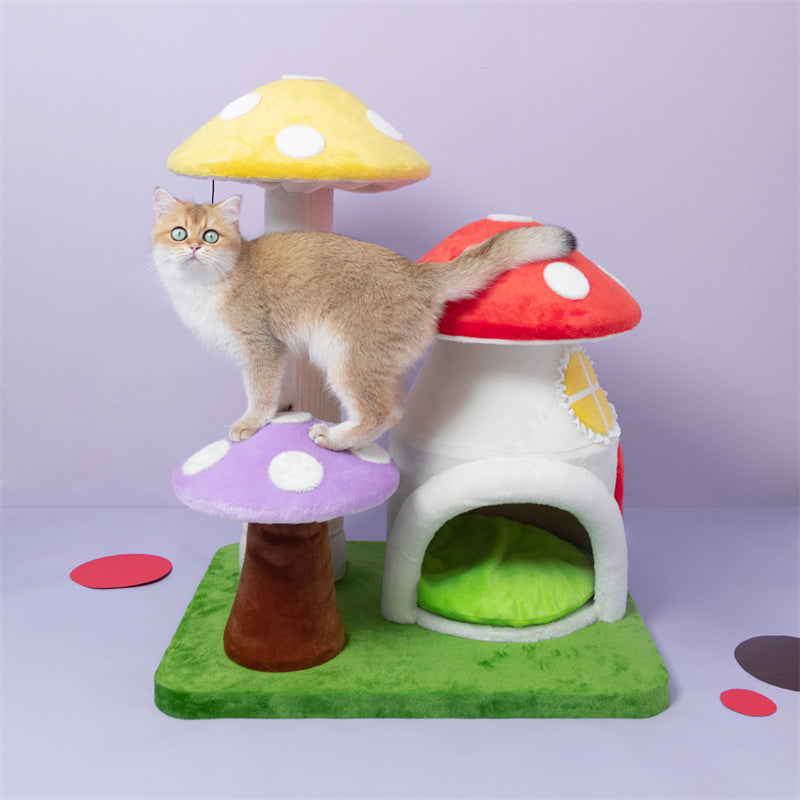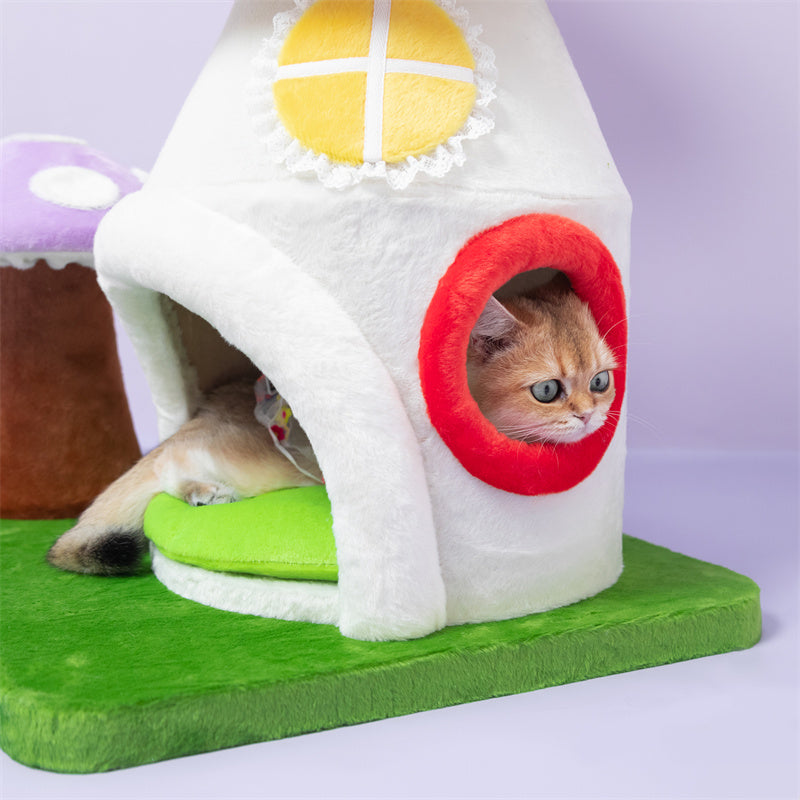 12% off for 2 items. 15% off for 3 items. Valid for storewide.
Automatic Discount at Checkout
Shipping Info:

Pre-orders usually take 8-13 weeks to arrive! Ship from the local warehouse.

Early Bird Price Save 20%!
Bring home the 'Magic Mushroom Cat Tree' and let your cat embark on a playful adventure that combines practicality and whimsy in one delightful package.

Features:
Whimsical Mushroom Trio: This delightful cat tree is designed as a trio of colorful mushrooms, each with a unique character. Your cat will love leaping and playing on these mushroom caps, which offer endless entertainment.
Premium Sisal-Wrapped Stem: The yellow mushroom stem is enveloped in high-quality sisal rope, providing an ideal surface for your cat to scratch, sharpen their claws, and engage in natural feline behavior.
Cozy Cat Hideaway: The red mushroom's body is cleverly designed as a cat hideaway. It offers a snug and inviting space for your feline companion to curl up, relax, and enjoy peaceful catnaps.
Imaginative Design: The 'Childhood Magic Mushroom Cat Tree' not only caters to your pet's needs but also adds a touch of magic and whimsy to your home decor.
Our Material:
Chipboard + sisal + flannel

Product Measurements:
| Style | Length | Width | Height |
| --- | --- | --- | --- |
| One size | 49.5 | 64 | 74 |
*This data was obtained from manually measuring the product, it may be off by 1-2 inches (2-3cm).