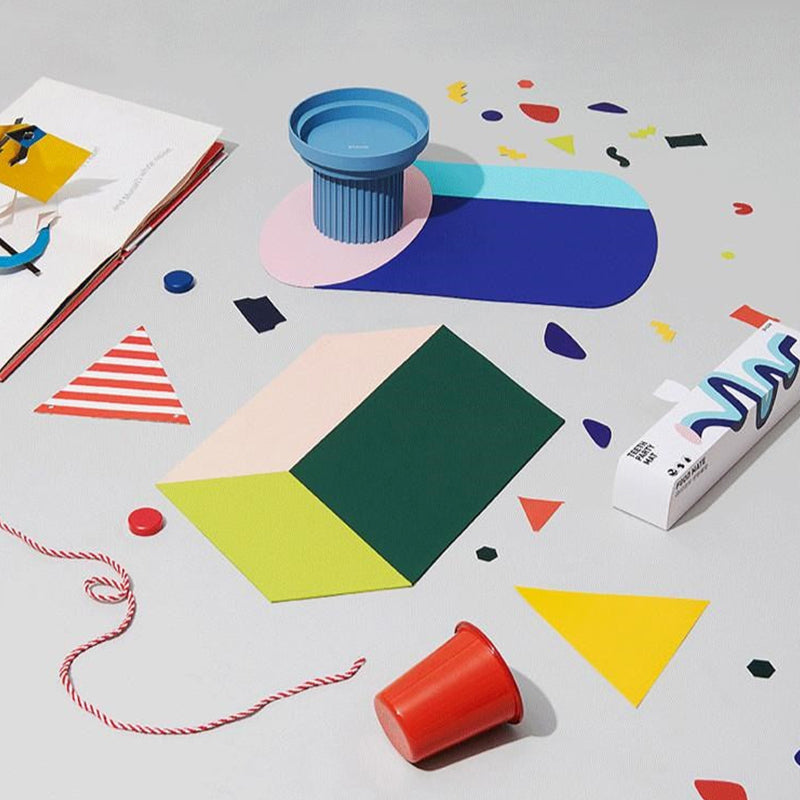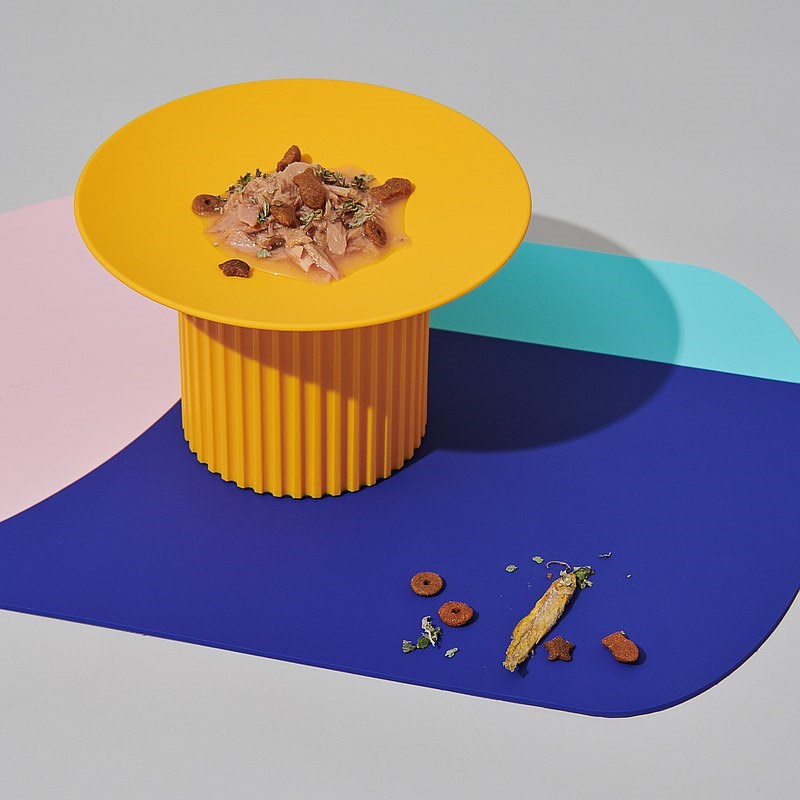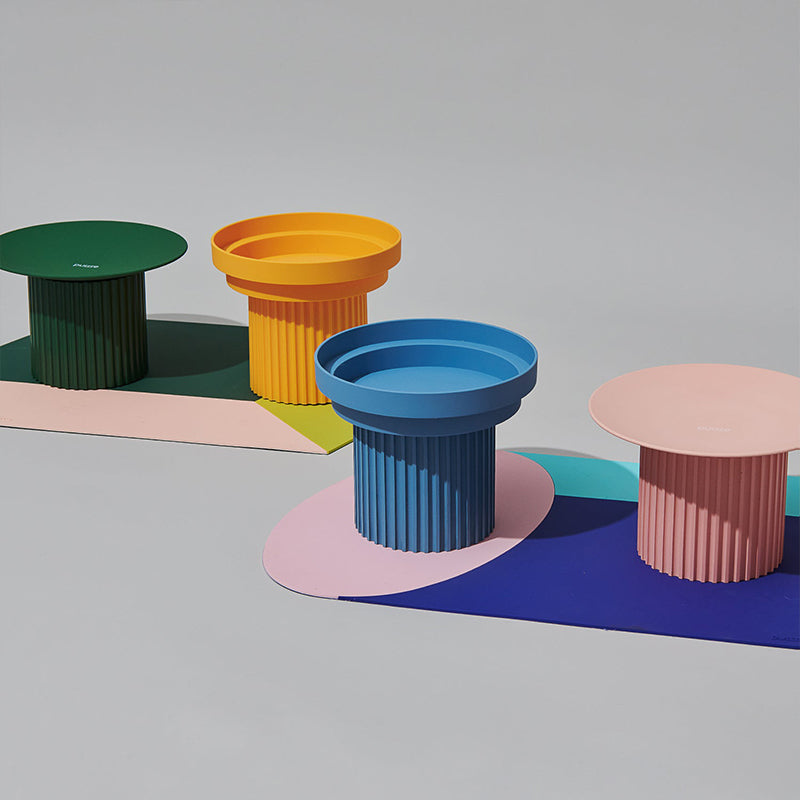 Waterproof Silicone Pet Food Mat
12% off for 2 items. 15% off for 3 items. Valid for storewide.
Liven up your pet's dining area with endless color combinations of your choice. Best companion product for Teeth Party Bowl and Teeth Party Plate. All of them can brighten up your pet's dining area while keeping it clean and tidy.
Features:
 Dedicated eating area: The mat can put two bowls so that your two cats can eat together

This Pet Feeding Mat will be the perfect gift for your dogs or cats

We use waterproof silicone material to prevent the food bowl from sliding and prevent pet food and water stains from falling onto the ground

Each is resistant to dust and hair. It is extremely durable, easy to store

Prevent the bowl from sliding, and let pets eat gracefully
Our Materials:
High-quality PVC material conforms to the EU REACH standard, safe and non-toxic.

Meet the EU REACH standards.
Quick-drying.
Dishwasher and Microwave Safe for deep clean.
Unique anti-electricity technology, effectively reducing dust and hair adsorption
Convenient storage, free to fold, and fast rebound.
Product Measurements:
| Style | Length | Width |
| --- | --- | --- |
| Dark Blue | 41 | 26 |
*This data was obtained from manually measuring the product, it may be off by 1-2 Inches (2-3cm).
Too Small to do what it's designed to do
While I like the design, the mat is too small to be really effective at what it's designed to do…which is keep floors clean as cats aren't always the neatest eaters. I've included a photo with my cat's old mat for scale. Also, shipping was a nightmare…had to email several times asking about the status of my order. Each time, never received a response explaining the delay. Instead, magically I'd get an update that my order was being delivered the next day. Probably won't order from them again.
Hello,
Thank you for taking the time to share your thoughts about the Waterproof Silicone Pet Food Mat. We extend our sincere apologies that the size of the mat did not meet your expectations.
We sent you an email for solving the problem you had. If you have any further feedback or concerns, please don't hesitate to reach out to us.
The mat measures 16.1x10.2 inches (Length x Width), aiming to provide a suitable solution for keeping messes at bay. We fully understand the importance of an adequately sized pet food mat to effectively manage those dining mishaps. And, we are committed to incorporating various size options in our product line to cater to diverse needs.
About shipping info, we do send emails to keep our cat parents informed about their order status, but sometimes these emails might end up in spam folders. Additionally, for International Shipping, please be aware that the standard delivery timeframe is 12-20 business days. Your package is within this expected shipping time, please see the more shipping info by visiting the link below: https://happyandpolly.com/pages/shipping-policy
We apologize for any inconvenience this might have caused. Please rest assured that we are actively implementing improvements to our email address and delivery processes to prevent such occurrences in the future.
Meh
I really didn't like this mat. It was rather small, and didn't catch most of the food my cat drops on the floor when he eats.
Super
One bowl for cat food, one plate for wet food