Here are some great tips and life hacks to make washing your dog a great experience, keep your dog calm, get the dog clean, keeps everybody happy. Happy & Polly is going to show you how to clean your dog.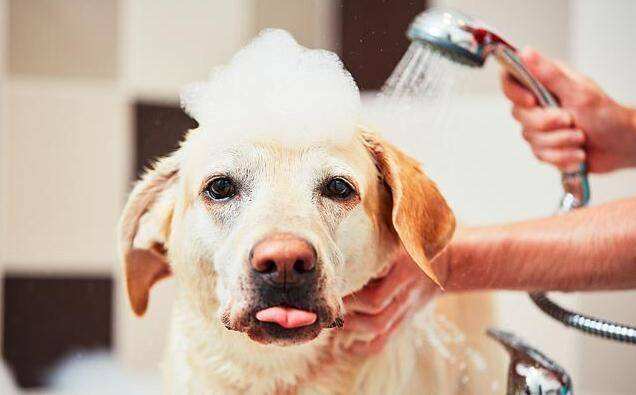 Basic preparation
Let's start with the basics preparation. The most important thing you're going to learn from this article is to do a whole bunch of things before your dog even gets near the bathtub. The noises in your bathroom, water running clicks, flipping over from shower to the bathtub really can scare your dog. So you want to do all of these steps before your dog even gets to the bathroom, first off understand the washing a dog is not as easy as you think. But with a few steps, you're gonna do great.
Number one thing, go buy one of these bath mats if you don't already have one. These are rubber no slip mats. This is gonna make sure that your dog has something sure-footed to walk on. That's a huge help in keeping your dog calm. Prefill the tub with a few inches of warm water.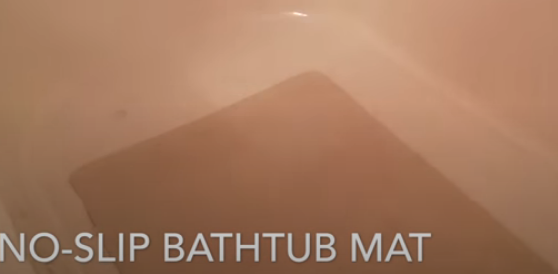 The next tip is to have two people for the dog wash makes it a lot easier, but if you're alone you can make it work. Dogs are usually a little bit curious about the water, but it certainly does not love it. So even though dogs had a lot of good experiences, they still a little hesitant about going in the tub.
Gently lower your dog, rear legs in first.
But you'll see their reaction once it starts. You want to have a handheld sprayer with a 10-foot hose. Gently but thoroughly wet your dog. That will be a huge help to make sure you can easily reach all the portions of your dog, and it also brings the stress down use a natural or organic shampoo and conditioner, and apply with your hands.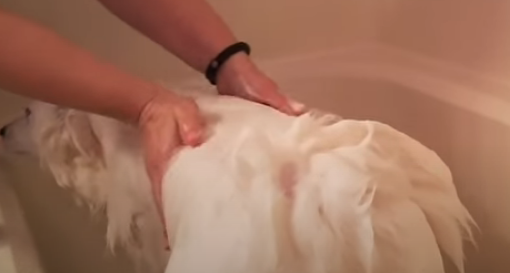 You can also have a try with dog brushes to clean your dog. It is more comforting for your dog. It's easier, less expensive and it just works.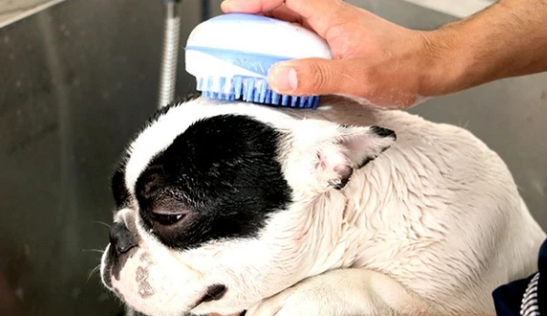 The first a few times are usually terrible, if your dog keeps jump out, maybe you need to change your ways and started to clean the pup this way. Your dog will be calm and staying in position and no longer trying to jump out.
It's very important to never spray the water directly in your dog's eyes, nose, or ears. you can have a lot of health issues to that, so it's better to cover the dog's eyes or ears and sort of let the water run down. That makes it much easier.
Another big problem is dogs jumping out of the bathtub originally. It is dangerous and very stressful, so a big tip always keeps one hand on the dog, don't ever break that rule. This way you can stop the dog before leap happens.
The bath was successful, but it's not over yet. Watch out for last-minute slips and falls. Just throw some towels on the floor. This way your dog has some sure footing and you don't have to worry about those wet paws slipping or potentially getting hurt.
The last step is drying the dog. A hairdryer is not that good. You can have a try with a dog bath towel, and dry the dog as best as you can. After a bath, your dog may love to run around and have fun with the towels. Nature will take its course, this dog will be dry in just a little while and turn back to a fluffy self.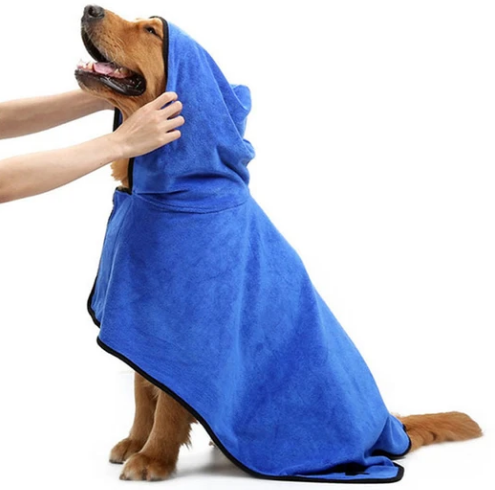 I hope you found this article useful and maybe help make you a dog's bath the next time a little bit easier and a little bit less stressful for you and your dog. If you enjoyed it and would like to see more news, do not hesitate to visit Happy & Polly website on https://happyandpolly.com.